This site is all about bread machine recipes! It features over 55 traditional bread machine recipes. We don't stop there though! You'll find 20 recipes for the dough setting of your machine, 3 incredible recipes for the cake setting and we've even got a few recipes for the home made (programmable) bread machine course. We don't leave the jam setting out either!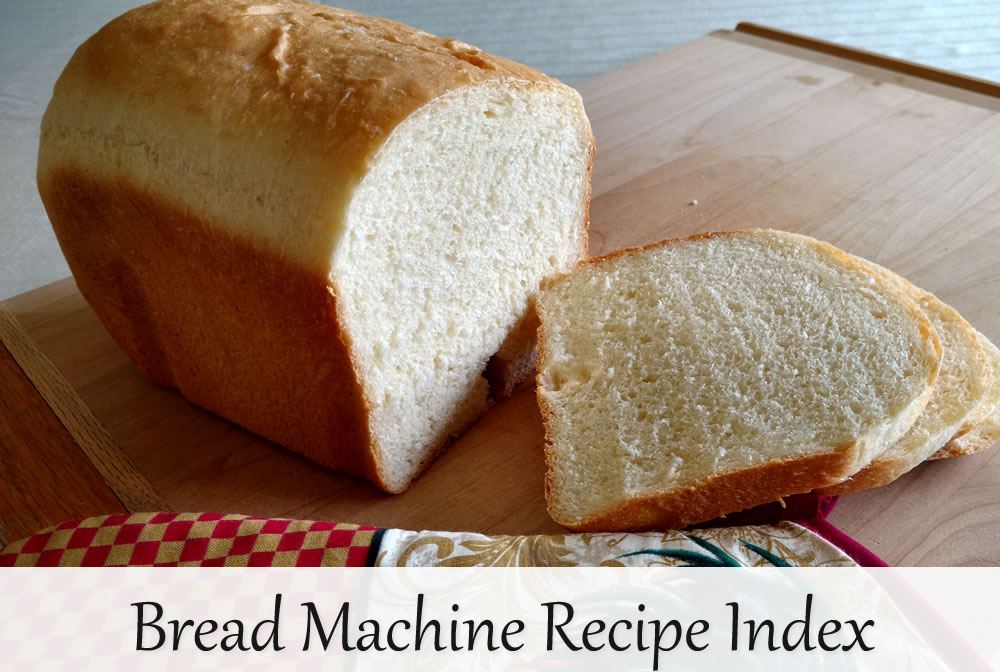 Last Updated January 31, 2023 – Originally published on July 23, 2020
Don't forget to sign up for my newsletter or check out my Facebook page to be notified about new bread machine recipes.
Search for the Bread Machine Recipe You Want
Enter the name of the recipe or a key ingredient in the search box.
Search by Category
All the bread machine recipes and articles are divided into categories. Here's a list of categories on the site to help you find the recipe you want.
Most Popular Bread Machine Recipes
Every year I update the list of list of the most popular bread machine recipes and articles on the site. I go into more detail on that page, but here's a quick list of the most popular recipes for 2022.
I think this recipe has been at the top spot ever since I started the website. You'll love this bread! We found the crust to be extra flaky and the bread had a cake-like texture. Yum!!
If your machine has a sweet cycle you can use that for this bread. My Zojirushi doesn't have a sweet cycle. So I make this recipe using the basic cycle.
This pound cake recipe tastes great and is so easy to put together.
Note that I use bread flour in this recipe. That's because I use bread flour for everything. All-purpose flour or cake flour should also work.
Here's the story on this recipe, one day I had a few extra eggs in the refrigerator. So I decided to try and make egg bread. I'm so glad that I did!
The crust is soft and is flaky on the top. The bread's texture is soft but has a solidity that makes it a natural for sandwiches.
Eggs bring a lot to this or any bread recipe. First of all, eggs bring color, nutrition and a little extra flavor to any bread recipe. Eggs also contain lecithin. That's a fat that makes the ingredients mix better and gives the bread a nice crumb.
I was so nervous about making bagels because of the water bath. You know what? It's no big deal. These bagels taste great and aren't hard to make.
I tried and tried to find a good recipe for hot dog buns. The recipes I tried made buns that looked fine and tasted fine, but the "hinge" always broke. I'd end up with two hot dog halves and a hot dog. Not good.
Then I tried this recipe for hot dog buns. Success!
My Favorite Bread Machine Recipes
In no particular order, here are my current top five bread machine recipes.
I make this bread about once a week. It's what we use for sandwiches and toast. It tastes great. It's easy to make. It's not fancy. It's just really, really good.
It's no wonder that my second-favorite bread recipe is a variant of my favorite bread recipe. This puts a holiday spin on sour milk bread. I love it . . . a lot!!
This is a recipe that The Man of the House makes us about once a month. Homemade pizza is wonderful!!
Again, this recipe is a variant of another recipe in my list of favorites. What happens if you take the pizza dough recipe and shape it into hamburger buns instead? Magic. My friends, magic is what happens. Try it and you'll see.
I am always amazed that such tasty bread can come from an ingredient that I so dislike. I'm not a fan of beer, but I adore beer bread.
Complete List of Bread Machine Recipes
Here's a list of bread machine recipes on the site in alphabetical order.
Bread Machine Recipes for the Dough Setting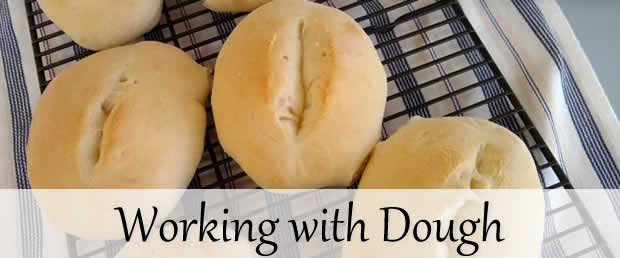 Do you want to take your bread making to the next level? I'm talking homemade hamburger buns and hot dog buns. Pizza dough made from scratch and delicious sandwiches made with your own hoagie rolls.
---
Bread Machine Recipes for the Cake Setting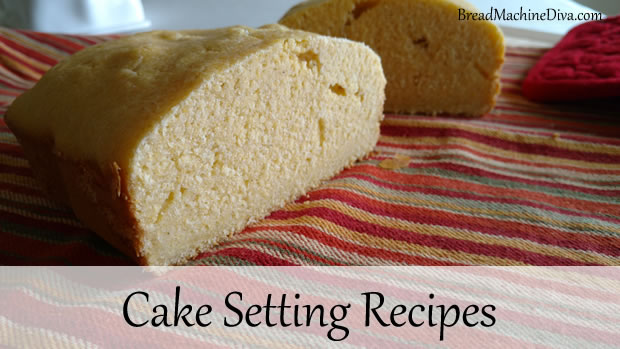 Check out these recipes for your bread machine's cake or quick bread setting. Note that these are some of the most popular recipes on my site!
---
Recipes for the Home Made (Programmable) Setting
To make bread the machine goes through a series of steps, called a setting or course. In the basic course, the machine warms up, kneads, allows the bread to rise, beats the dough down and then has the dough rise again. Finally, the machine bakes the bread.
The home made function allows you to alter these steps to make your own bread machine setting or course.
Recipes for the Home Made Setting
---
More Bread Machine Recipe Options
Bread Machine Troubleshooting
Most bread machine problems can be solved! I've written articles about challenges you may face when using your bread machine. Here are some of the most popular articles on my site.
You may also want to check out the troubleshooting page of the site to see all the bread machine troubleshooting articles. (If you don't see your issue addressed, please contact me.)
Bread Troubleshooting – Bread That Rises and Then Falls – The bread is in the machine and smells great. You looked at it earlier and the dough looked fine. However, when the final beep goes off, you open the lid and discover that the bread has fallen or collapsed.
This article has tips that will help with bread that collapses during baking.
What Yeast to Use in Your Bread Machine – In 2020 I spent a couple of days making a dozen loaves of bread with different types of yeast. I experimented with active dry yeast, instant yeast, bread machine yeast and quick dry yeast.
The article talks about the difference between different types of yeast, based on my experiments. I'll also tell you what kind of yeast I use in the bread machine.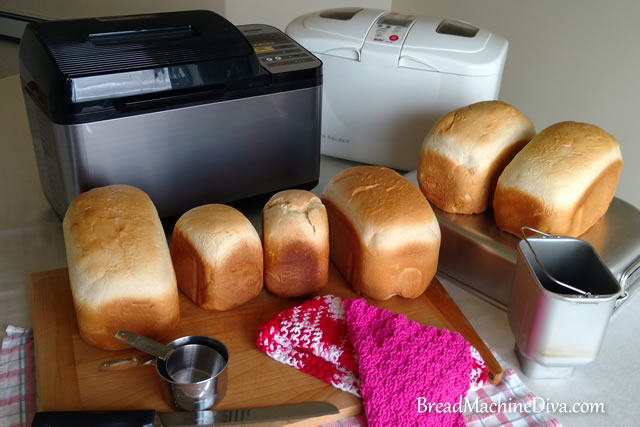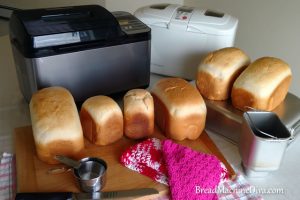 The Missing Bread Machine Manual – There's a lot of great information to be had in your bread machine owner's manual. But what if you don't have one? Here's a list of links to some online bread machine manuals.
Bread Flour Versus All-Purpose Flour – So just what type of flour are you supposed to use in the bread machine? The short answer is to use bread flour in the bread machine . . . mostly. Read the article to find out the difference between the other types of flour and why some types of all-purpose flour might work just fine in the bread machine.