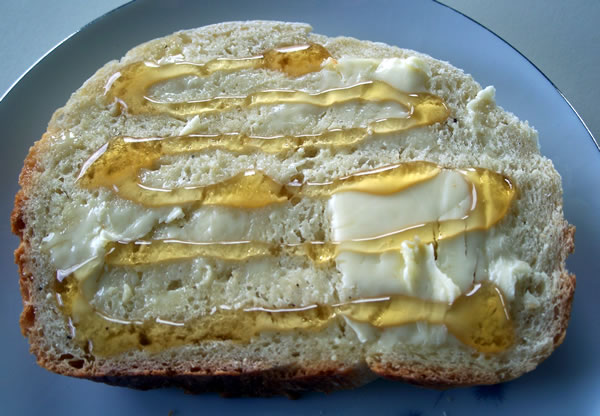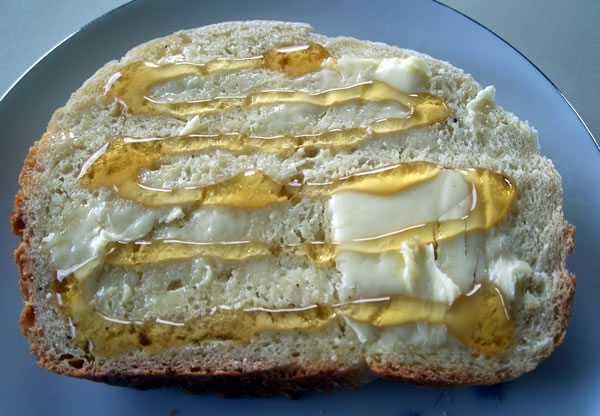 Pepper? Pears? When I read this recipe I knew I had to try it.
I made it last weekend. The Man of the House and I both liked it. However the flavors were subtle, so we had different experiences. He tasted a slight nuance of pear and I didn't. I enjoyed the slightest pop of pepper in the bread and he didn't taste it all.
The bread was dense and had a thick crust. One feature of this recipe is that it contains no oil.
Pepper Pear Bread  – Bread Machine Recipe
1 cup mashed, canned pears – read more about mashing pears below
1/3 cup water
4 teaspoons honey
1 egg, beaten
4 cups bread flour
1 teaspoon salt
1/4 teaspoon pepper
1 1/4 teaspoons yeast
The only problem I had with this bread was mashing the pears. I totally underestimated how hard canned pears are to mash with a potato masher. Here's how the pears looked when I got done with them.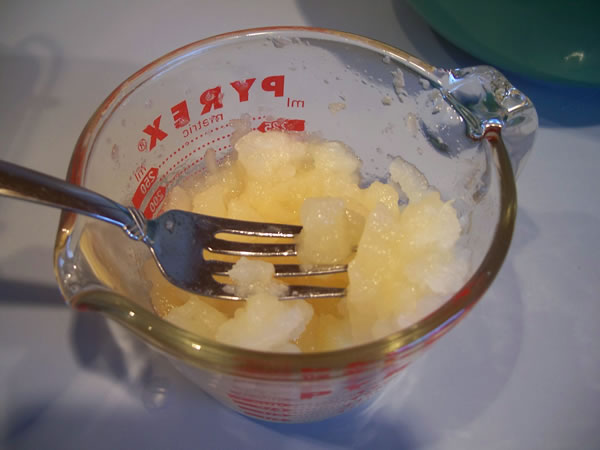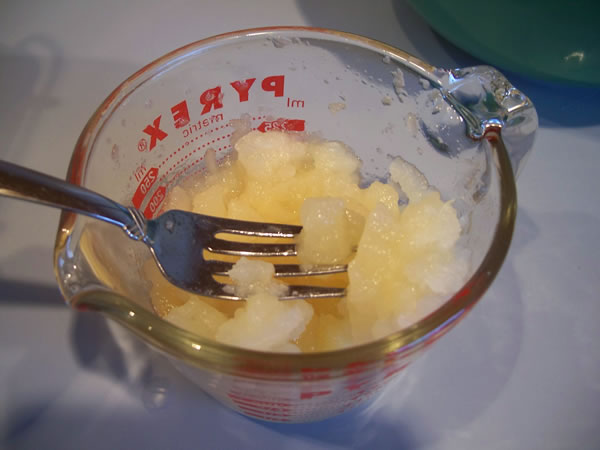 The next time I make this I'll put them in the food processor.
By the way, I used a 15.25 ounce can of pears and that came out to one cup of mashed pears.
This makes a two pound loaf. Follow the instructions that came with your bread machine in terms of which ingredients to put in the bread machine first. With my machine (a Zojirushi BB-PAC20 Virtuoso), I add the liquid first.
I used the basic bread setting and chose "medium" for the crust setting  Check on the dough after five or ten minutes of kneading. Pop the top of the bread machine and see how the dough is doing. It should be a smooth, round ball.
Here's how it looked when I sliced it.