Bread Machine Recipes & Tips
We've got bread machine recipes for many types of bread, including recipes for the quick bread setting and recipes for different types of flour
Don't miss our tips and troubleshooting sections on how to use your bread machine.
Bread Machine Recipes
I've got over 70 bread machine recipes on this site. They include recipes for the basic setting, wheat setting, dough setting and more.
My favorite bread machine recipe is sour milk bread. It's my go-to bread recipe and I make it all the time. One of the most popular recipes on the site is for sweet Hawaiian bread.
Other bread machine recipes on the site include rye bread, raisin bread, honey bread and there are a bunch more. Check out all of my bread machine recipes.
Featured Bread Machine Recipe – Hawaiian Bread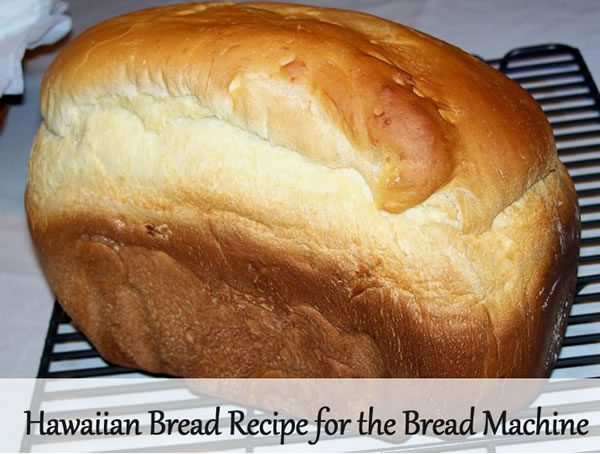 This is my most popular recipe! You'll love this bread! We found the crust to be extra flaky and the bread had a cake-like texture. Yum!!
Working with Dough
You can take your bread making to the next level with the dough cycle of your bread machine. You will not believe the difference between store-bought hamburger buns and the hamburger buns you can get from your bread machine.
This section of the site includes recipes for hamburger buns, hot dog buns, hoagie rolls, pepperoni rolls and more.
Featured Recipe for the Dough Setting – Bagels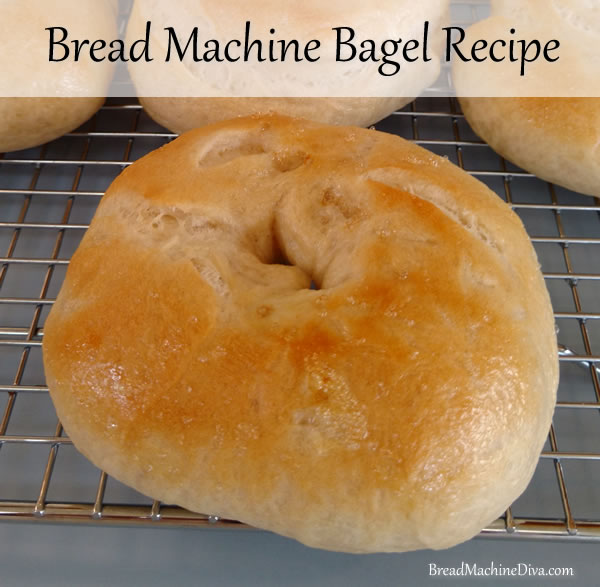 I think you'll really like this bread machine bagel recipe. The bagels are chewy and delicious. They're so much better than store-bought bagels.
I've wanted to make bagels for a long time. However, I was reluctant to try it. Why? One step of making bagels is to boil them. You know what? It wasn't a big deal. I learned that bagels aren't hard to make.
Troubleshooting and Tips
I got my first bread machine about twenty years ago. So I've had my share of challenges, believe me.
My troubleshooting and tips area addresses issues like bread that doesn't rise, the difference between types of flour, what yeast to use and more.
Featured Article – Yeast and Your Bread Machine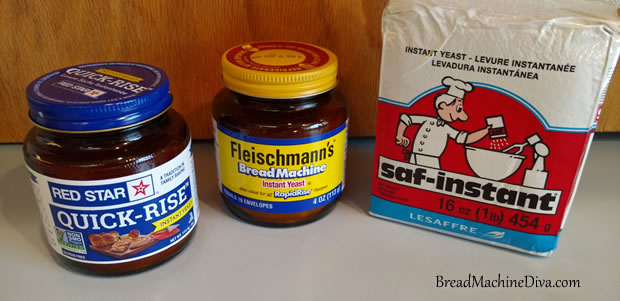 Bread machine yeast. Rapid rise yeast. Active dry yeast. Are you wondering what the difference is and what type of yeast to use in your bread machine? This article will help.
About This Site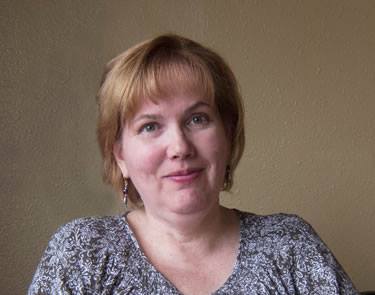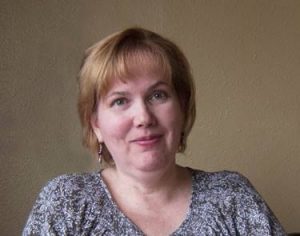 How does one become so enamored with their bread machine that they make
all
their own bread? I'll tell you how. They
don't
get an Easy-Bake Oven for Christmas. Yes, that one thing started me down the path of getting a bread machine.
Read more the Bread Machine Diva
.
Most Recent Posts: