Bread Machine Recipes & Tips
My name is Marsha and I'm a little obsessed with my bread maker.
I make all the bread, hamburger buns, hoagie rolls and dinner rolls for our household with my bread machine. The bread tastes great, is inexpensive to make and I know exactly what's in it.
I started this site to help other people get the most out of their bread machines.
Bread Machine Recipes
I've got over 50 bread machine recipes on this site. I tested every one of them.
My favorite recipe is sour milk bread. It's my go-to bread recipe and I make it all the time. One of the most popular recipes on the site is for sweet Hawaiian bread.
Other bread machine recipes on the site include rye bread, raisin bread, honey bread and there are a bunch more. Check out all of my bread machine recipes.
Featured Recipe – Applesauce Bread
In general, the Man of the House does not like bread containing wheat flour. However, he makes an exception for applesauce bread. The combination of bread flour, wheat flour, applesauce, raisins, sugar and cimnamon make for a delicious loaf of bread.
Working with Dough
You can take your bread making to the next level with the dough cycle of your bread machine. You will not believe the difference between store-bought hamburger buns and the hamburger buns you can get from your bread machine.
This section of the site includes recipes for hamburger buns, hotdog buns, hoagie rolls, pepperoni rolls and more.
Featured Article – Ham and Cheese Buns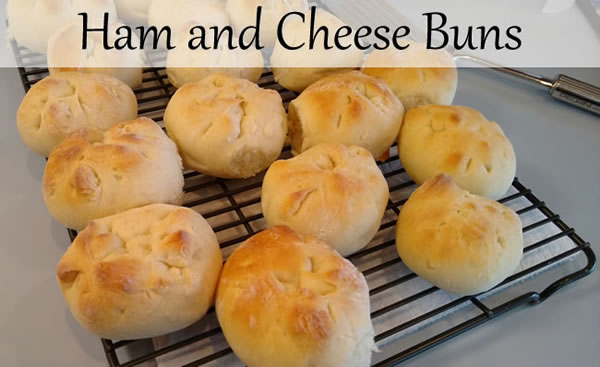 We love ham and cheese buns for dinner. Imagine ham and sharp cheddar cheese coming together in a lovely warm dinner bun. It's as delicious as it sounds!
Troubleshooting and Tips
I got my first bread machine about twenty years ago. So I've had my share of challenges, believe me.
My troubleshooting and tips area addresses issues like bread that doesn't rise, the difference between types of flour, what yeast to use and more.
Featured Article – Converting Bread Machine Recipes for Differently Sized Machines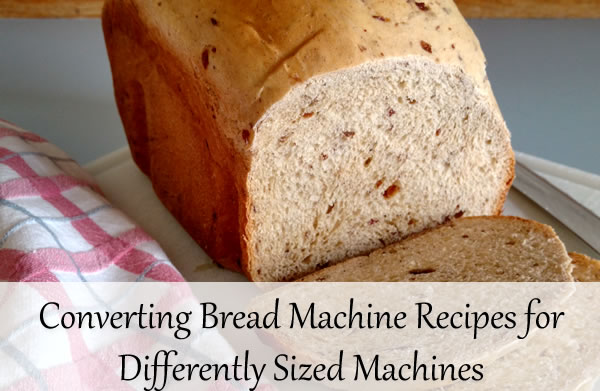 Bread machines come in different sizes. So I'm frequently asked how to convert recipes into recipes for bread machines of different sizes. Here's how you can convert bread machine recipes for differently sized machines.
Here's what I've been doing recently . . .