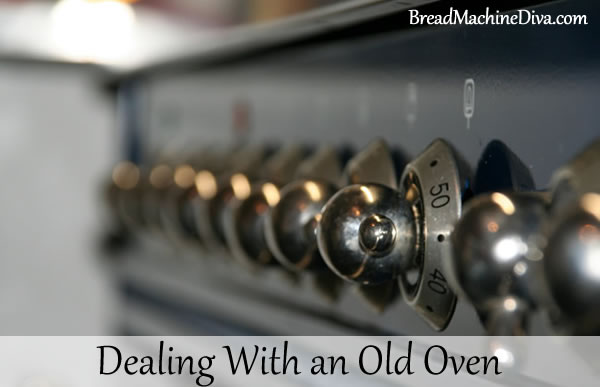 Last Updated on April 21, 2022 – First Published April 7, 2019
Before I get started, I want to let you know that some of the links on this page are affiliate links. That means that if you click through and take action, I'll receive compensation. You can
read more about that here
.
Years ago, The Man of the House (TMOTH) and I lived in a rental house not far from the ocean. We loved the location. We didn't have a water view, but we were close enough that we could hear the foghorn from the nearby beach.
However, we had a problem with the stove.
It was about 25 years old. The stove burners had a mystery substance melted on them. The timer knob was missing. The clock didn't work.
Most annoying of all, the oven ran hot. It's really hard to make pepperoni rolls and hamburger buns if you don't know what temperature the oven is at.
Time for the Oven Thermometer!
These little gadgets are handy and inexpensive. If your oven doesn't heat properly I suggest you get one. It's well worth the price.
I purchased one similar to this oven thermometer sold on Amazon.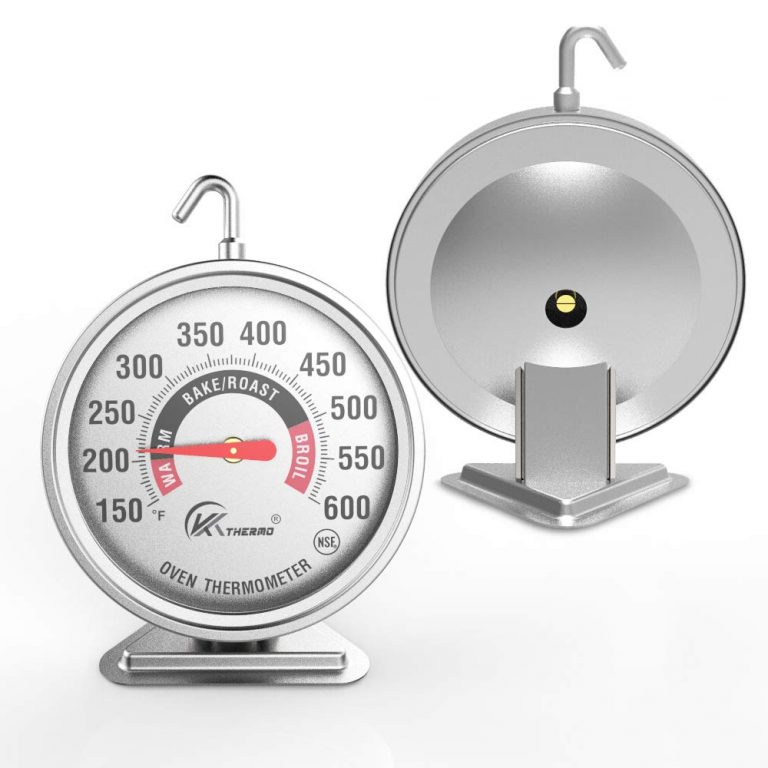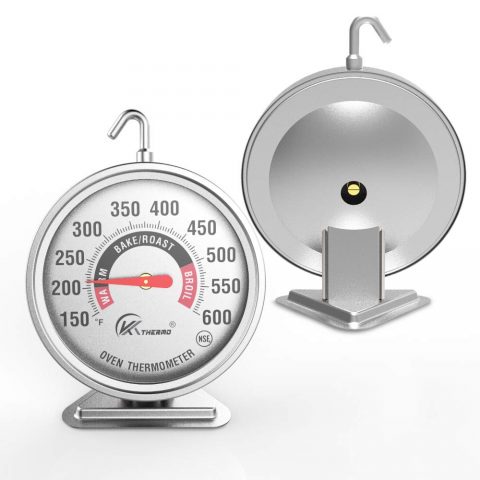 I put the thermometer inside the oven and then turned it to 350 degrees. The first thing I noticed was that the oven light went out at about 200 degrees. Was the oven resting? Did the heat need to equalize? I wasn't sure.
After half an hour, the oven stabilized. It stabilized at 400 degrees! No wonder our food had been burnt.
I played around with the oven for an hour or so. I changed the temperature and noted how long it took the oven to make the switch. I also observed how much the temperate inside the oven varied from what I'd set.
In the end, I discovered that the oven took about half an hour to warm up. It also heated to about 50 degrees higher than the temperature I set!!
Armed with that knowledge, TMOTH and I went to our landlords and asked for a new stove. They agreed!
While we waited for the new stove I used the old one without burning anything. I warmed up the oven well in advance of baking. I also set the temperature fifty degrees cooler than what I really needed.
Hopefully, your oven isn't as out of whack as the one in our rental. Whatever the situation is though, knowledge is a good thing. In order to get consistent results when baking you've got to know what temperature your oven really is.