I Just Got a Bread Machine. Now What?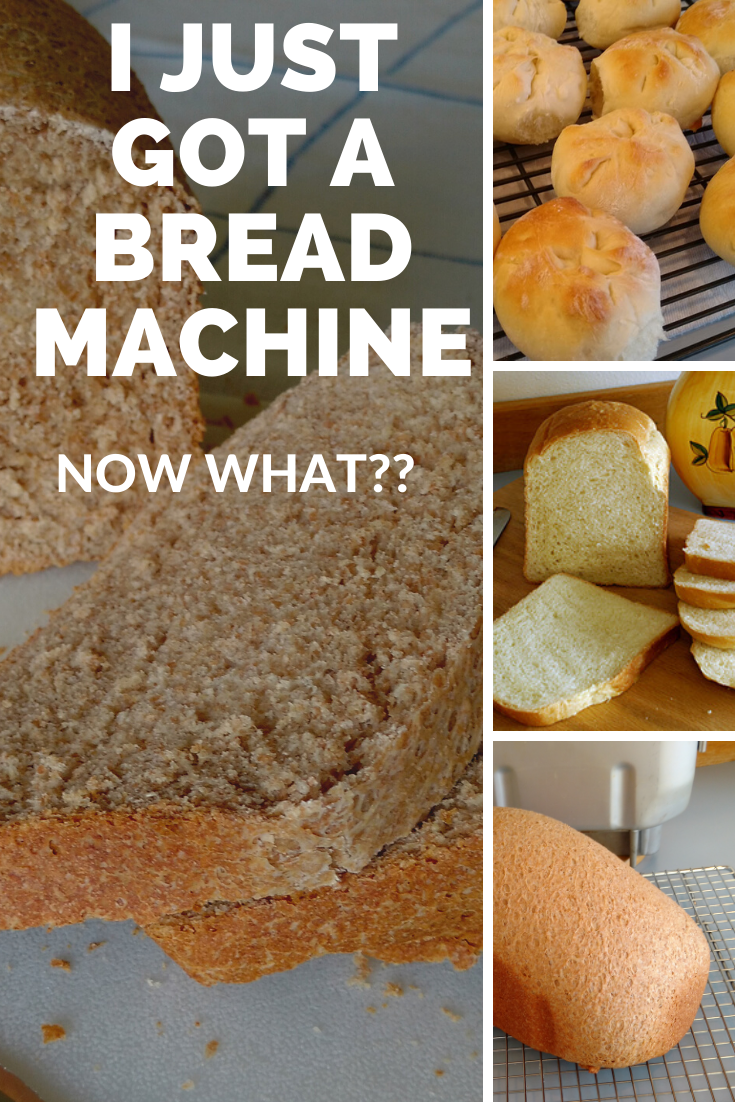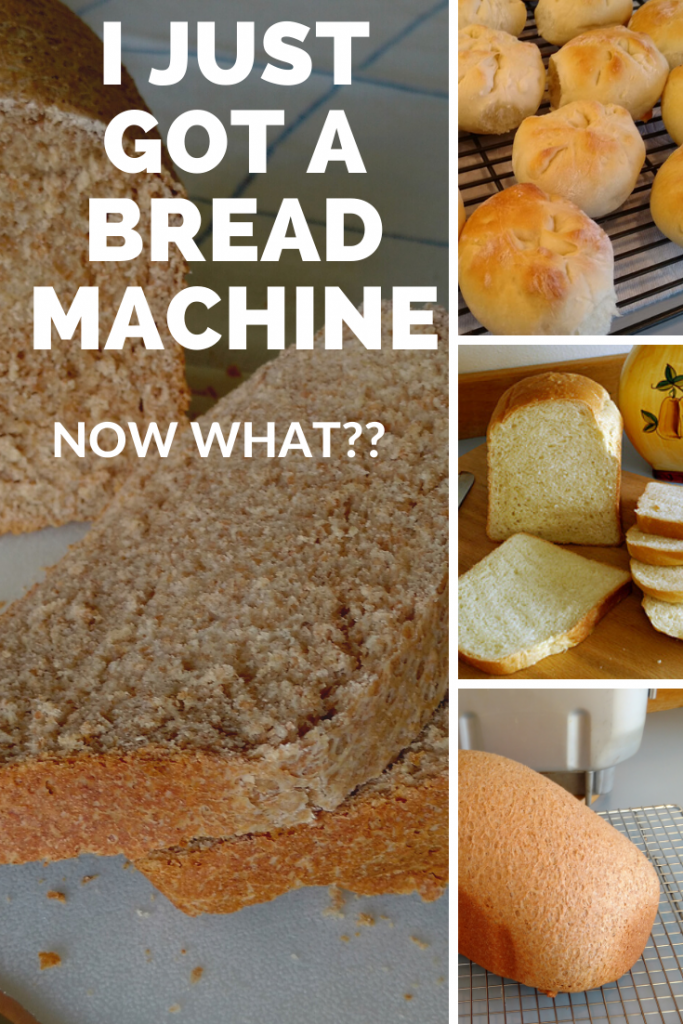 Last Updated on February 3, 2021 – Originally Published in December of 2018
Getting a new bread machine or using one for the first time is exciting.
However, it can be a little overwhelming. Bread flour? What's that? What yeast should I use? What if the recipes don't turn out? What's the best way to store the bread?
This post answers the most common questions that people have when they first start using a bread machine.
First Step, Read the Instruction Manual
I know it seems boring, but it's important to gather some facts about your new machine. The best place way to do that is to look at the manual that came with your machine.
Check out what settings your bread maker has. See what order the bread machine ingredients should be added to the pan. Learn how to wash the pan.
With Zojirushi bread machines, for example, you do NOT immerse the pan in water. Instead, you carefully wash the inside while keeping the outside of the pan dry.
Don't have a manual? I have a page with links to manuals for some bread machines.
Second Step, Try the Recipes in the Manual
You know the saying you have to learn to walk before you run? It's true with your bread machine too.
I recommend that you try the recipes in the manual first.
You'll also want to follow the recipes exactly as written. Resist the urge to get creative with yeast, flour or to make substitutions to the recipe. People can go a little wild when they first get a bread machine. (I know this from firsthand experience!)
During this phase, I do urge you to try different recipes so you can see how different types of bread turn out and you can see what you like.
The bread machine manual can actually have some great recipes! For example, I love this raisin bread recipe that came directly from the manual that came with my machine.
Bread Flour
You'll want to use bread flour in your bread machine. It has a higher protein content so it's better for making bread.
If you'd like more details, I have an article about different types of flour.
What Yeast Should You Use?
Bread machine yeast. Rapid rise yeast. Active dry yeast. Instant yeast. Why are there so many types of yeast? Why does yeast have to be so complicated and confusing?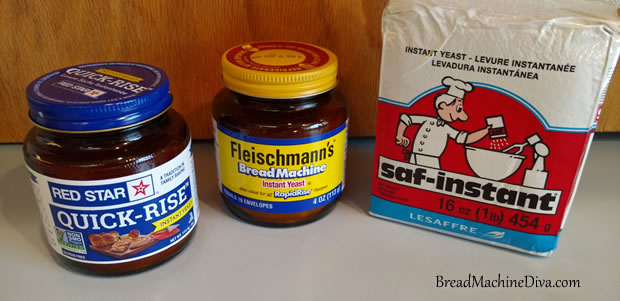 Here's the scoop, I've been using Red Star active dry yeast in my bread machine for years. So most of the recipes on this site use active dry yeast.
BUT instant yeast will work fine too, you just need to change the yeast amount. I wrote an article that gives you the formula for switching between the two types of yeast. The article also covers the difference between all the types of yeast.
Problems?
Don't get discouraged if things don't work out quite right. It happens to all of us.
Your bread machine manual should have a list of common problems and how to handle them. I've also got a bunch of articles on troubleshooting.
How to Store Bread
Here's one of the downsides of homemade bread. You know all of the chemicals that you're not using in the bread? Some of those chemicals keep the bread from going bad.
Homemade bread just doesn't keep as long as store-bought bread. Not to worry though, bread freezes really well. I slice mine and then put it in the freezer.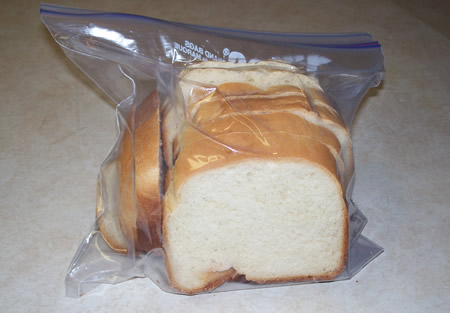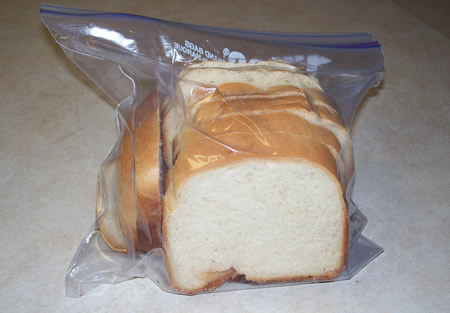 To thaw the bread you can put it in the toaster. You'll need to use a darker setting than normal because the bread is frozen, but it works just fine.
We've also taken a bag of frozen bread out of the freezer and put it on the counter to thaw.
Enjoy and Keep At It
I'm not sure what I'd do without my bread machine. I make all our bread, hamburger buns, and dinner rolls.
I try new recipes all the time. Sound interesting? Sign up for my newsletter to be notified about new articles on the site.