Raisin Bread Recipe for the Bread Machine
As I was growing up, Grandma, Mom and Aunt Linda would say raisin bread was so delicious. When I sampled store-bought raisin bread it did not impress me. However, once I had homemade raisin bread, I realized my family was right. It's a great comfort food that will make the entire house smell good as it bakes.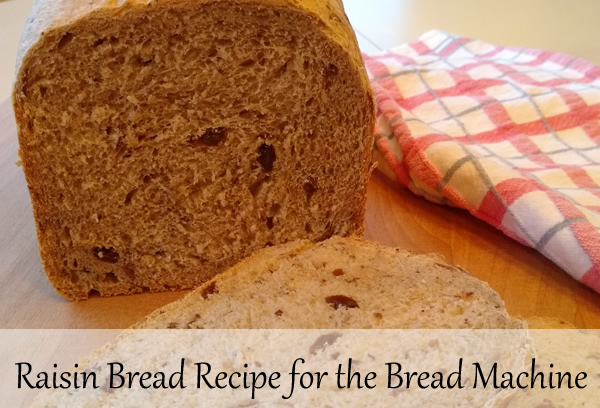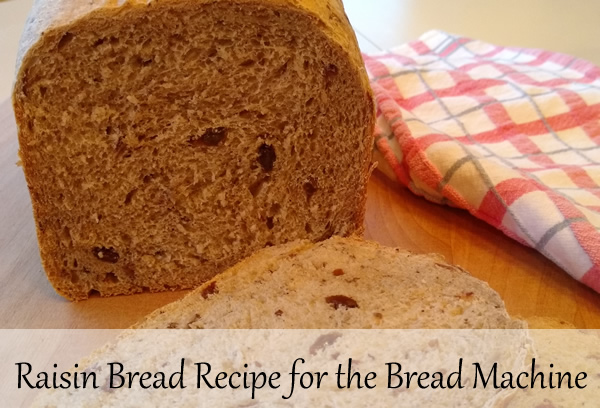 Last Updated on August 2, 2020
Let's talk about store-bought raisin bread versus homemade raisin bread. Talk about a difference! If you haven't had homemade raisin bread, you haven't had raisin bread!
The difference between homemade raisin bread and store-bought raisin bread is night and day. You'll be amazed at how good this bread tastes. But be warned, once you've had this there's no going back.
Making Raisin Bread in the Bread Machine
This makes a two-pound loaf of bread.
Follow the instructions that came with your bread machine in terms of which ingredients to put in the machine first. I used the basic setting with a medium crust.
Make sure you check on the dough after five or ten minutes of kneading. Just pop the top of the bread machine and see how the dough is doing. It should be a smooth, round ball. (Okay, a smooth, round ball with raisins in it.)
If the dough is too dry add liquid a teaspoon at a time until it looks right. If it looks too wet, add flour a tablespoon at a time until it looks right.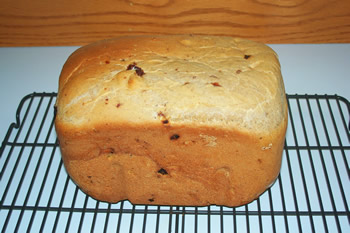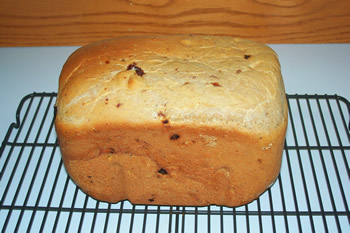 The Add Beep and Raisin Bread
For my Zojirushi Bread Machine, the raisins should be added at the "add" beep. However, this was the recipe that taught me to NOT use the add beep. I've discovered that this results in the raisins being around the periphery of the loaf.
So while I'm a big believer in following instructions . . . I don't recommend using the add beep.
You can even see how the add beep doesn't work on the cover of one of the Zojirushi bread machine manuals.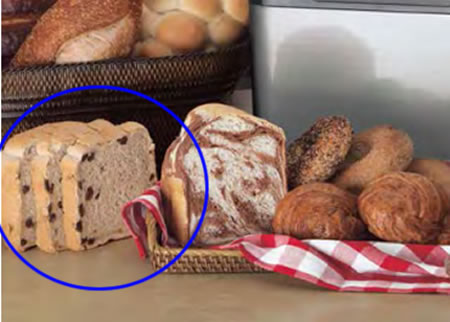 To get the raisins more evenly distributed throughout the loaf I put them in when I'm adding the rest of the ingredients.
Raisin Bread Recipe- Two Pound Loaf
1 ½ C. Water
4 ¼ C. Bread Flour
3 Tbsp. Sugar
2 Tbsp. Powdered Milk
1 ½ tsp. Salt
2 Tbsp. Olive Oil
1 tsp. Cinnamon
1 cup Raisins
2 tsp Active Dry Yeast