Bread Machine Raisin Bread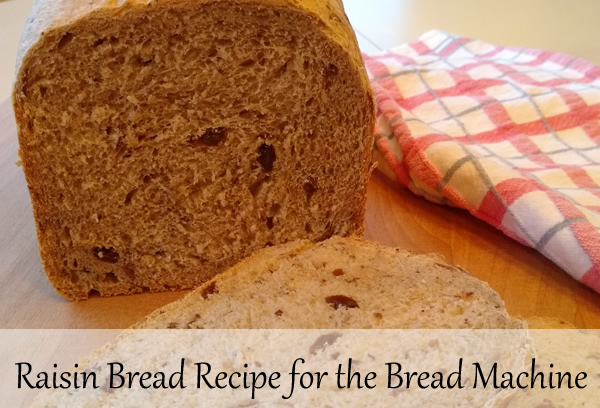 Have you ever had homemade raisin bread? If not, then you haven't had raisin bread. The difference between this and store-bought raisin bread is night and day. You'll be amazed at how good this bread tastes. But be warned, once you've had this there's no going back.
This recipe is for a 2 pound loaf. Follow the instructions that came with your bread machine in terms of which ingredients to put in the bread machine first. I used the basic setting.
Raisin Bread – Two Pound Loaf
1 ½ C. Water
4 ¼ C. Bread Flour
3 Tbsp. Sugar
2 Tbsp. Powdered Milk
1 ½ tsp. Salt
2 Tbsp. Olive Oil
1 tsp. Cinnamon
1 cup Raisins
2 tsp Active Dry Yeast
For the Zojirushi Bread Machine, the raisins should be added at the "add" beep. However I've discovered that this results in the raisins being around the periphery of the loaf. To get the raisins more evenly distributed throughout the loaf I put them in when I'm adding the rest of the ingredients.