Smooth, Round Ball of Dough?
Last Updated on July 26, 2020
I say something like this in almost every bread machine recipe:
Check on the dough after five or ten minutes of kneading. Just pop the top of the bread machine and see how the dough is doing. It should be a smooth, round ball.
If you're new to the bread-making game you might wonder what I mean by that. So here you are, a photo of a smooth, round ball of dough in the bread machine: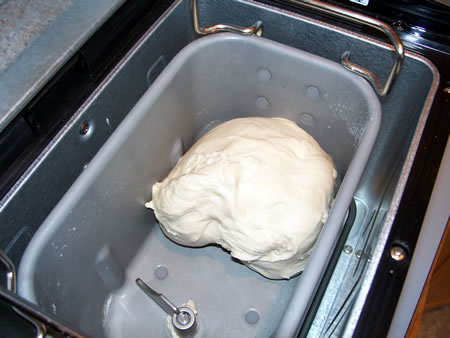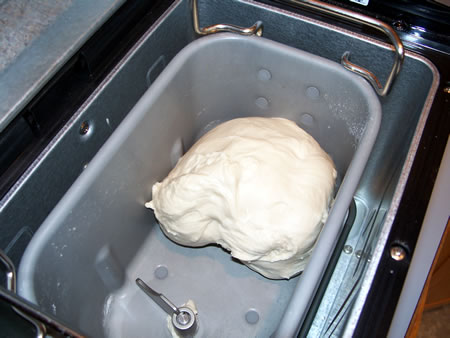 If the dough is too dry add liquid a teaspoon at a time until the dough balls up. If it looks too wet, add flour a tablespoon at a time until it looks as expected.
Not Enough Flour
Wondering what it looks like when you need to add some flour?
One Thanksgiving weekend I made some dough that looked like the below after kneading.
It's not one ball, it's two balls of dough. See the smeared area that I've circled in blue? That's a sure sign that the dough isn't going to behave when it's removed from the machine. I added flour and that helped a lot.