Fourth Of July Recipes for Your Bread Machine
Here are some recipes for your bread machine/bread maker that are great for the Fourth of July. Challah hot dog buns. Homemade hamburger buns. I've even included a fun, non-traditional recipe for your holiday celebration.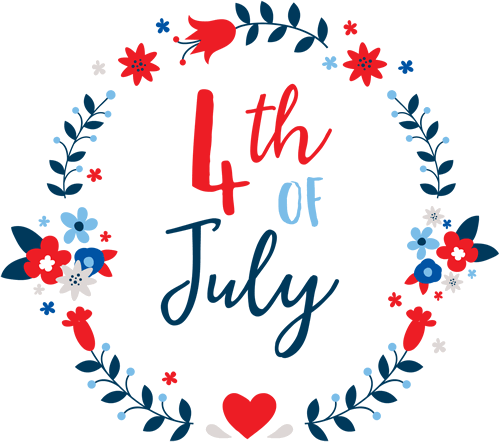 Last Updated on June 26, 2022 – First Posted on June 28, 2021
I've always enjoyed the Fourth of July.
I grew up in Montana where my hometown started its celebration with a parade on the second of July. I remember standing along the parade route while people on floats threw candy to us kids.
My mother's family would gather for a picnic on the Fourth. There would be salads that were only served on special occasions. My Grandmother would be at the center of the swirling mass of aunts, uncles and cousins.
Later there would be a rodeo.
Sometimes we went to the rodeo and other times we didn't. However, we'd always watch the sky for the fireworks that were shot off after the rodeo finished. The beautiful explosions were so big that they could be seen from almost the entire town.
A lot of time has passed since those days Despite that, some things remain the same.
The Man of the House (TMOTH) and I usually celebrate the Fourth by grilling hamburgers. TMOTH loves to make large, pub-style burgers and I contribute by making the hamburger buns.
After we've eaten, we sit on the deck and look out at the view.
I hope you all have a happy and safe Fourth of July!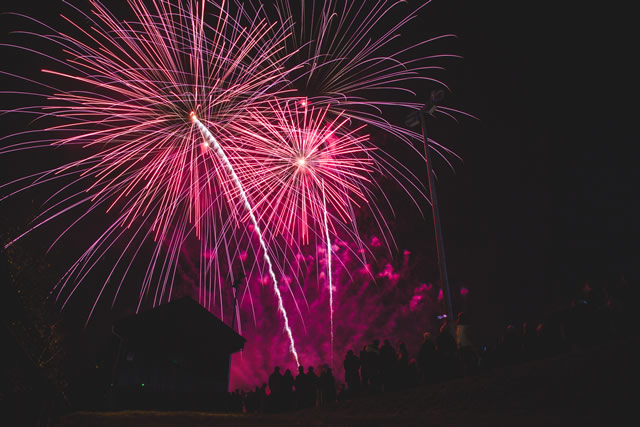 ---
Here are some recipes for your bread machine/bread maker that would be great for your Fourth of July celebration.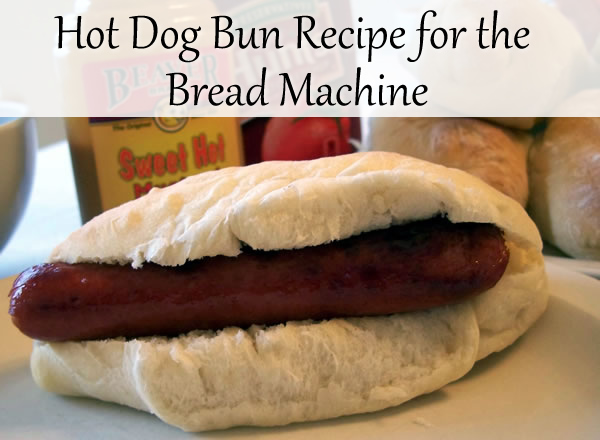 I think you'll really enjoy this hot dog bun recipe for the bread machine. I struggled for a long time to make hot dog buns. The problem was that the bun would split and I had more of a hot dog sandwich. Not anymore! This bun is soft enough to work as a bun and not split. It'll hold the hot dog and condiments securely.
One reader wrote, "Family really enjoys these buns. They won't eat store-bought anymore."
---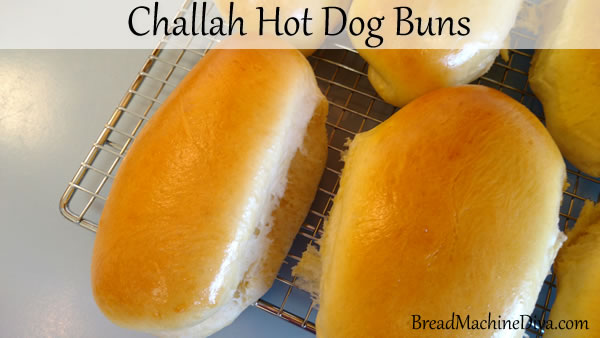 Looking for a soft, pillowy hot dog bun? Then you'll love this challah hot dog bun recipe. The buns are are incredibly tender. Plus, the egg wash makes them so pretty.
One reader wrote, "Awesome! Best hot dog buns ever!!!!"
---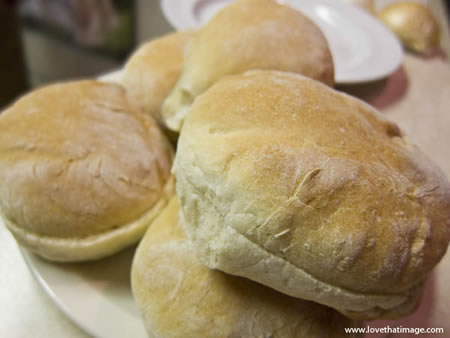 These homemade hamburger buns are great for summer burgers cooked on the grill. There is one problem though. Once you've tasted these hamburger buns, there's no going back! You'll turn your nose up at store-bought buns.
As one reader commented, "I love love love these rolls! I'm making them right now! I haven't bought hamburger buns since I've found your recipe! My whole family loves them!"
---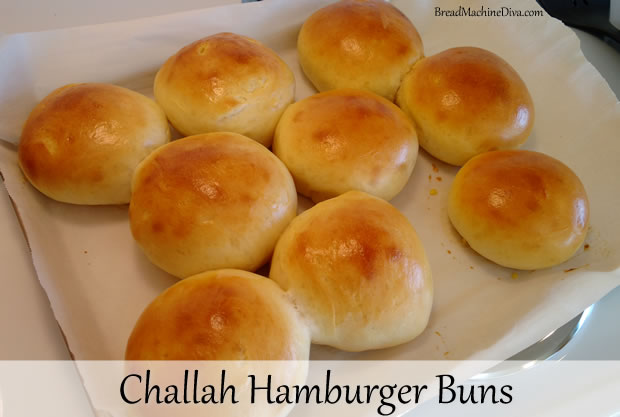 This challah hamburger bun recipe makes the best hamburger buns I've ever had! The challah hamburger buns are different because they're fluffier, softer and sweeter. They can totally take your hamburgers to the next level!
Here's my favorite comment about this recipe, "I made these last Saturday and WOW! They are the most delicious buns I've ever baked! They rose up quite high and they are actually really tasty on their own! I have another batch in the machine as we speak!"
---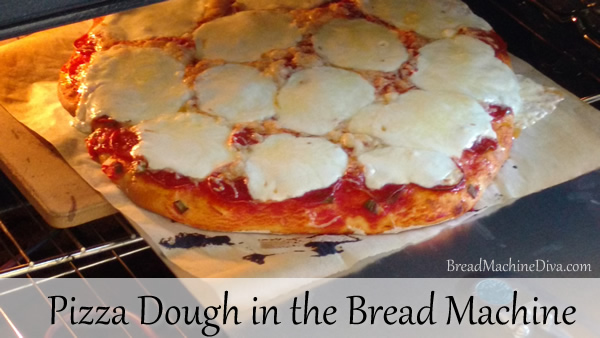 How about going non-traditional and having pizza for the Fourth?
For years we've had pizza night once a month. However, we also have it for special occasions. One year we even had pizza for Christmas!
The Man of The House makes the pizza dough in the bread machine. Any more than once a month and we wouldn't fit through the front door. If we had it any less, we'd have horrific pizza withdrawal symptoms.
Here's the recipe and exactly how TMOTH makes our homemade pizza.