Hot Dog Bun Recipe for the Bread Machine
Last Updated on September 25, 2019
The hot dog bun was my nemesis.
I tried different recipes. I tried different methods of shaping the dough. I bought a hot dog bun pan. It was OK, but I wanted to make more traditionally shaped buns without a special pan.
I kept working on it, but I just couldn't get it right.
Over the summer I had a breakthrough. I finally found a way to make hot dog buns with my bread machine. I've got a recipe for you as well as a video that shows how to shape the dough.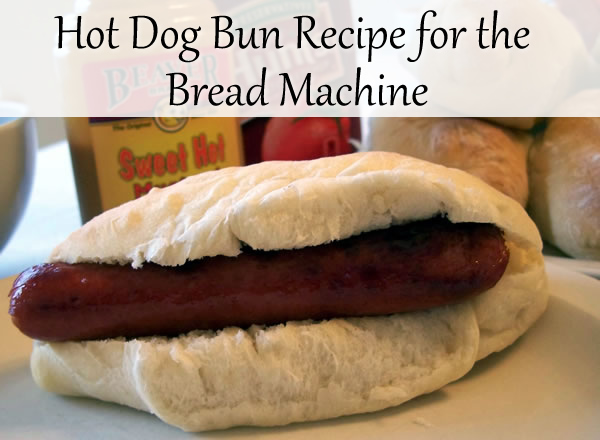 Hot Dog Bun Recipe for the Bread Machine
1 ½ cups milk
4 cups bread flour
1 ¼ teaspoon salt
4 Tablespoons sugar
3 Tablespoons oil
1 ¾ teaspoons active dry yeast
This recipe is for a two pound bread machine.
Follow the instructions that came with your bread machine (I have a Zojirushi BB-PAC20 Virtuoso Breadmaker) in terms of which ingredients to put in the bread machine first. You'll be using the dough setting.
Check on the dough after five or ten minutes of kneading. Just pop the top of the bread machine and see how the dough is doing. It should be a smooth, round ball. If it's too dry add liquid a teaspoon at a time until it looks OK. If it looks too wet, add flour a tablespoon at a time until it looks like it should.
When the dough is done put it on a lightly floured board and divide into three equal sections. Then divide those each into three pieces. The goal is to get 9 blobs of dough about the same size.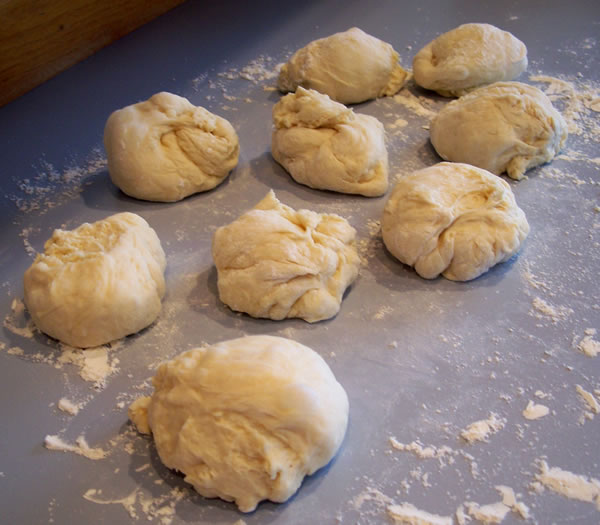 Now press the ball of dough into a circle.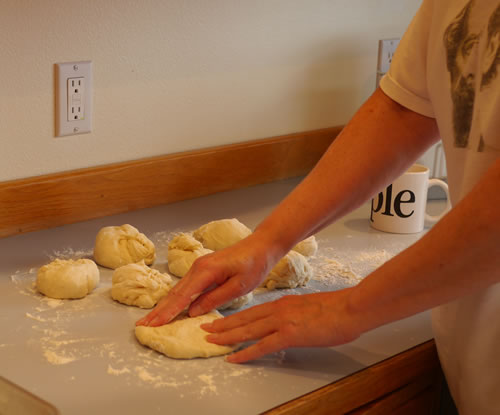 Then simultaneously roll the circle up while pulling on the sides. Here's a video showing how to do that:
When you're done, you'll have something that already looks vaguely like a hot dog bun. Put the buns on a greased cookie sheet. The crease should be at the bottom.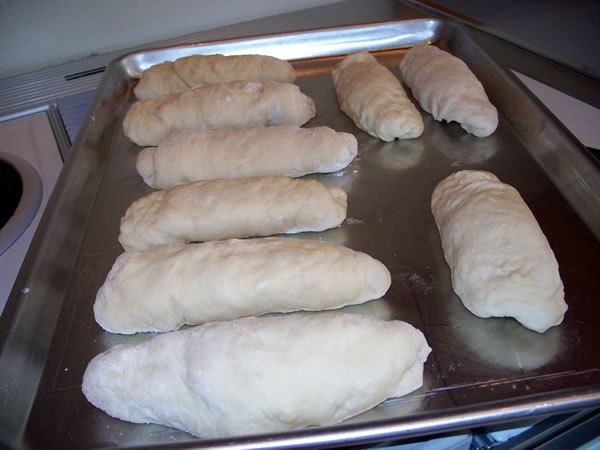 Cover the buns with a clean, light-weight kitchen towel and let the buns rise for half an hour.
Then remove the towel and put the buns in a 375 degree oven for 15 to 20 minutes.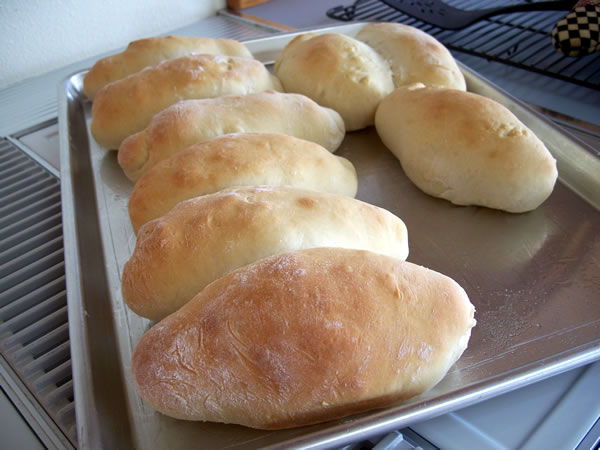 Move the cooked buns to a rack to cool. And then enjoy!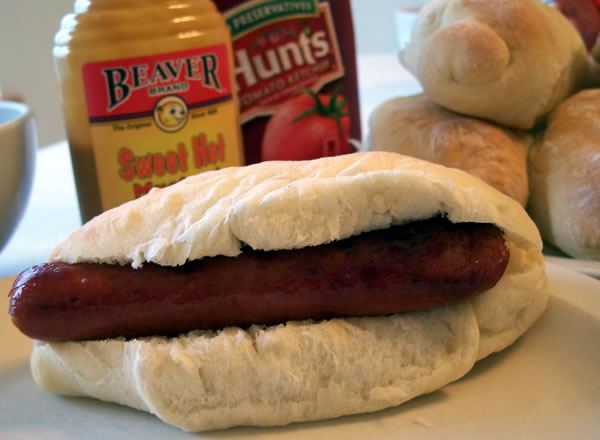 Hint – Rapid Rise Yeast: To make this recipe using the quick cycle of your bread machine substitute the regular yeast with three teaspoons of rapid rise yeast.