Molasses Oatmeal Bread Recipe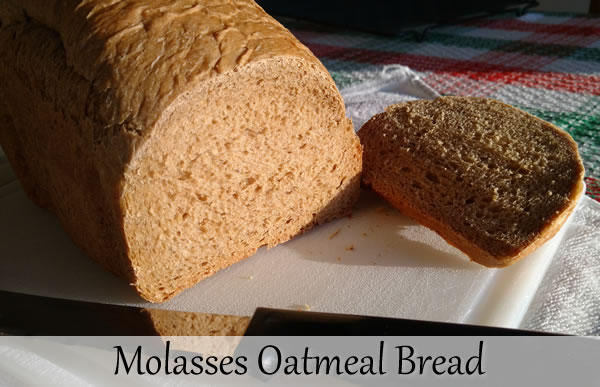 Last updated on November 6, 2021 – Originally published on June 24, 2018
Thanks to Dianne K. who suggested this variant of the Anadama bread recipe. This recipe combines the great molasses flavor of Anadama bread with the wonderful texture of oatmeal bread.
Additionally, I love the dark brown color that the molasses adds to the recipe.
Where Does Molasses Come From?
Speaking of molasses, let's talk about that for a second. It's a thick, sticky liquid that's made during the sugar-making process.
Sugar cane juice is extracted from the sugar cane plant. The juice is then boiled to concentrate it, promoting sugar crystallization.
Light molasses comes from the first boiling of the sugar syrup. It's lighter in flavor and color. If a recipe doesn't specify which type of molasses to use, I recommend using light molasses.
Dark molasses comes from the second boiling of the sugar syrup. It's darker and not as sweet as light molasses. It's typically used in things like baked beans. However, I've used it in this bread recipe and liked it.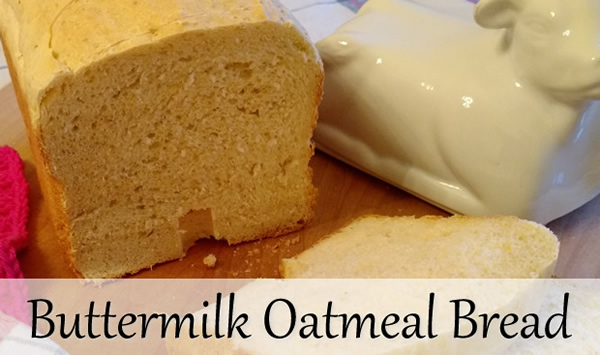 Talk about comfort food! If you like oatmeal bread, then check out this buttermilk oatmeal bread recipe! The bread is very soft and as you eat it, you'll notice a slight buttermilk tang. The oatmeal gives it some nice substance.
How to Make Molasses Oatmeal Bread in the Bread Machine
I make the below recipe in my two-pound machine. Note that you'll be using the basic setting with medium crust.
Follow the instructions that came with your bread machine in terms of which ingredients to put in the bread machine first. With my machine
, I add the liquid first.
Either light or dark molasses will work with this recipe.
I recommend that you check on the dough after five or ten minutes of kneading. Pop the top of the bread machine and look at the dough. It should be a smooth, round ball.
If the dough is too dry add liquid a teaspoon at a time until it looks right. If it looks too wet, add flour a tablespoon at a time until it looks good.
Molasses Oatmeal Bread Recipe for the Bread Machine
Again, I make this recipe in my two-pound machine using the basic setting with medium crust.
1 cup water
¼ cup molasses (either light or dark will work)
3 cups bread flour
¾ cup old-fashioned oats
1 teaspoon salt
2 tablespoons olive oil
1 teaspoon active dry yeast