Blue Cheese Potato Bread Recipe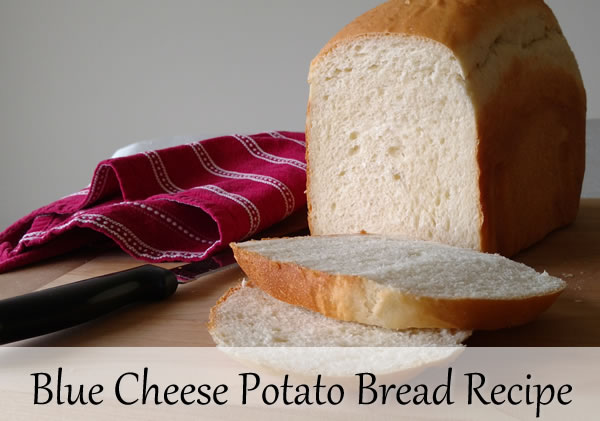 This bread has all the texture and softness of potato bread with a slight blue cheese flavor. We made this last weekend and paired it with a hearty soup. Very nice!
Blue Cheese Potato Bread – Two Pound Loaf

1½ cup milk
1 egg – beaten
4 cups bread flour
½ cup potato flakes
2/3 cup blue cheese crumbles (about 2 ½ ounces)
1 teaspoon salt
4 teaspoons sugar
4 teaspoons olive oil
¾ teaspoon garlic powder
1 teaspoon active dry yeast
Follow the instructions that came with your bread machine in terms of which ingredients to put in the bread machine first. I use the basic setting with medium crust. Make sure you check on the dough after five or ten minutes of kneading. It should be a smooth, round ball.