The Missing Bread Machine Manual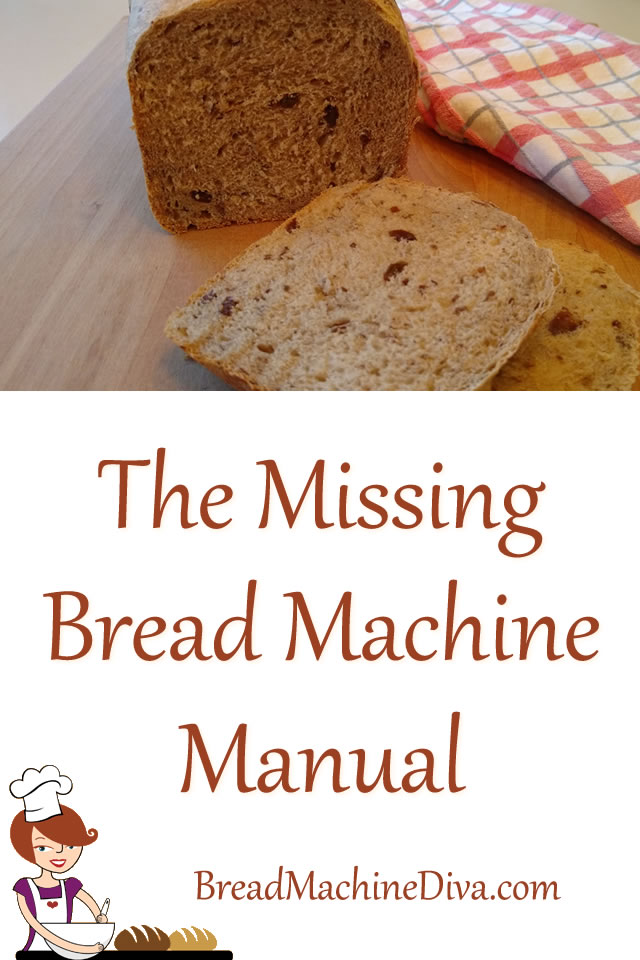 Last Updated on May 31, 2023 – First Published October 9, 2017
I'm a big believer in instruction manuals. In fact, one piece of advice that I give to people who just got their first bread machine is to read the documentation that came with their machine.
The manual will let you know the proper order to add ingredients. It will provide some recipes developed especially for your bread maker. The booklet will tell you about the different cycles.
There's a lot of great information to be had in your bread machine owner's manual.
But what if you don't have one?
A problem I hear about frequently is that people can't find the manual for their bread machine. Sometimes the booklet has been lost. Other times people pick up a bread maker second-hand and they never had the manual.
Here's a list of links to online bread machine manuals. You'll note that some companies provide manuals for every machine they ever made. Other bread maker manufacturers only provide information for products they're currently selling.
If you're thinking about buying a bread machine, you might see if the manual is listed. That will give you some idea about how easy the machine is to work with.
Links to Online Bread Manuals
Charlescraft Model TS368S – It looks like Charlescraft company has closed. However, I found someone selling a scanned copy of a manual on Amazon.
Hamilton Beach – Select the bread maker model, then look for the support section of the page. (It's toward the bottom.) Click the "+" to the far right of "support" to expand the section. Then you'll see the PDF version of the manual.
Pohl Schmitt – One reader has had good luck with emailing support and asking for a PDF copy of the manual. You'll find their email address and a contact form at the bottom of their website.
Toastmaster – The toastmaster company has been bought and sold a number of times. Star Manufacturing is the current owner of the brand. You might try contacting them to see if they can provide a manual.
Zojirushi bread machine manuals – This is the type of bread machine I use. I've had different models over the years, but I've always used Zojirushi.
Other Websites
Please note that I'm not connected to these websites, however, it may be able to help you.
ManualsLib – Readers have had good luck in finding bread machine manuals on this site.
Biscuits Bytes – They have many Welbilt manuals as well as manuals for the Hamilton Beach Bread Maker 29881, Sunbeam 5891 and the Kenmore 102180.
Unable To Find Manuals for These Bread Machines
Sadly, I could not find manuals for the following types of bread machines.
If you can find the manufacturer's website, you can try asking for a PDF copy of the manual. You might also look at the two websites in the "Other Websites" section of this article.
Ambiano Professional Breadmaker
The Bakery
Bush
Carrefour
Chef's Mark
Cook's Essentials
Everbest
KBS
Kuraidori
Le Caf
Möbelmaster
Moosoo
Petrus
Philips HL1060
Pillsbury
Proctor Silex
Red Star
Regal Ware
Salton and the Salton Elite Bread Maker
Sauter
Sensio
SKG 1-Pound Machine – I'm no longer able to find a manual for this machine.
Team International Bread Maker
VonShef
White Westinghouse
Williams Sonoma