Last Updated on September 25, 2019
I recently posted a recipe for onion buns. This week I used that same recipe to make onion bread. The results weren't pretty.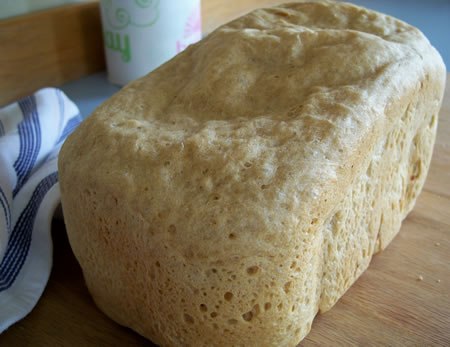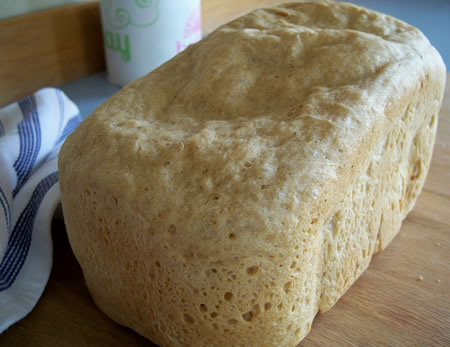 See how the top of the bread looks like a bumpy road? See the holes in the crust? But here's the thing, it tasted great! And once it was cut into slices and used to make a sandwich, the bread looked pretty darned good.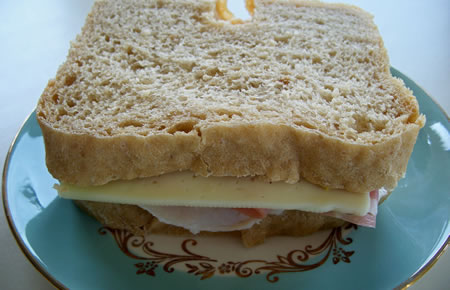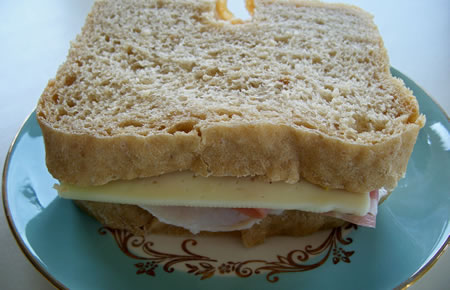 So while this wasn't the best looking loaf of bread I've ever seen, it was one of the tastiest. It had a great onion flavor. Also, because one of the ingredients is Lipton Onion Soup Mix, it was very easy to put together.
Onion Bread Recipe
1 1/4 cups water
1 package Lipton onion soup mix
3 cups bread flour
3 teaspoons active dry yeast
Note: This recipe is for a 1 1/2 pound machine or larger.
Use the basic/regular setting of your bread machine. (I'm using a Zojirushi.) Add the ingredients in the order recommended by your bread machine. However, do be sure to put the soup mix in the liquid so that it can hydrate.
Be sure to check on the dough after five or ten minutes of kneading. Just open the top of the bread machine and look at how the dough is doing. It should be a round ball. If it's too dry add a little water until the dough balls up. If it looks too wet, add a little flour until it looks as expected. I did this check, but I didn't need to make any adjustments.