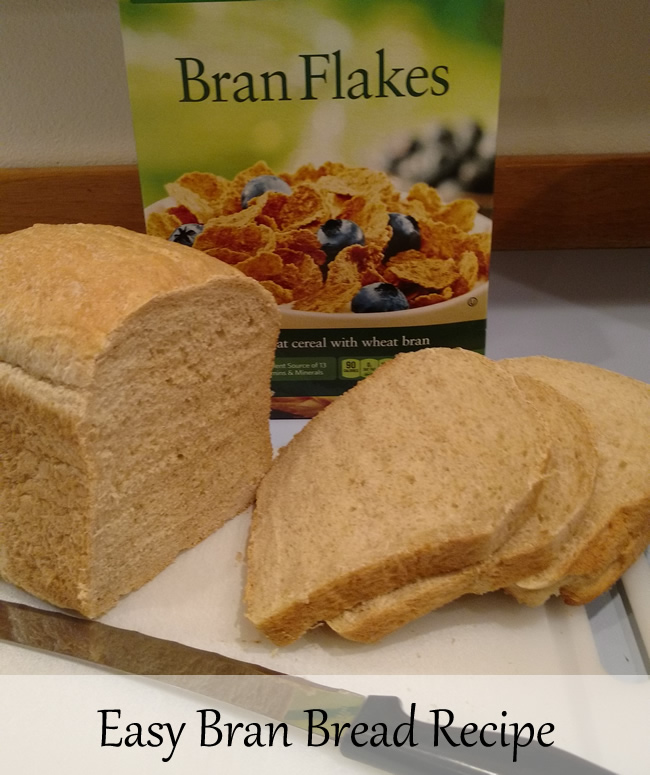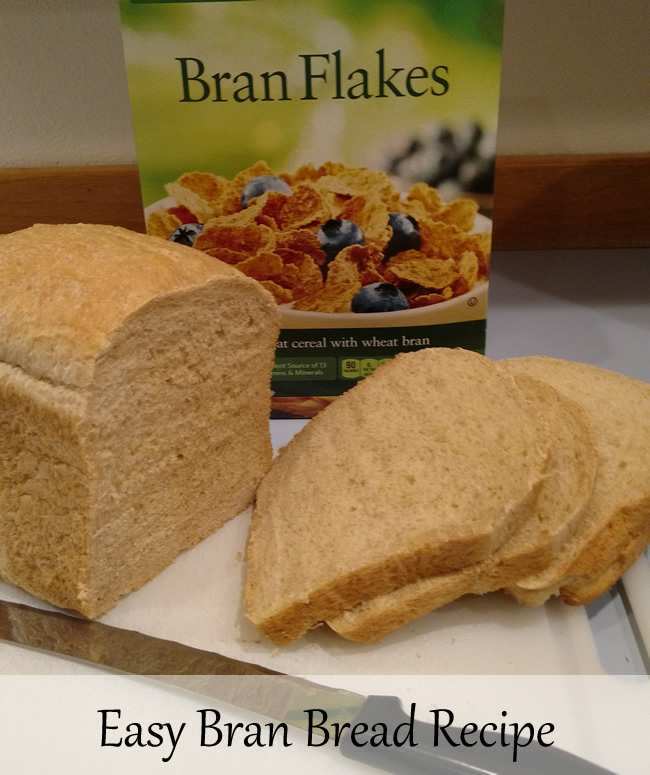 Last Updated on April 11, 2021 – Originally Posted March 2017
This tasty white bread is excellent for people who want more fiber in their diet, but don't enjoy wheat bread.
The fiber comes from bran flakes cereal. However, don't bother to crush the flakes before you add them to the bread pan. Let the bread machine take care of that for you.
What is bran anyway? It's the hard outer layer of cereal grain.
Bran is rich in dietary fiber and essential fatty acids and contains significant quantities of protein, vitamins, and dietary minerals.
I loved the look of this loaf of bread. It was perfectly shaped and perfectly brown.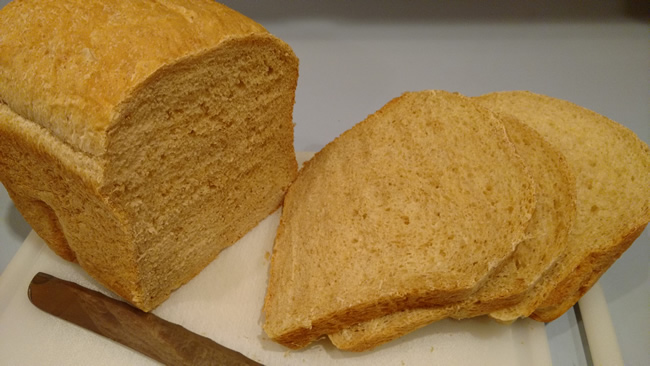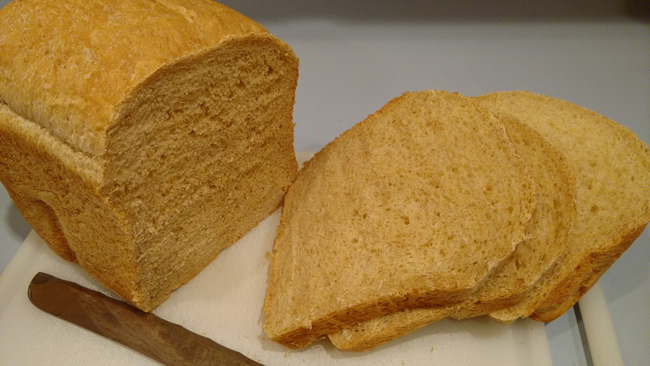 Note that this recipe also calls for powdered milk. That's milk that has been evaporated to dryness. It has a much longer shelf life than liquid milk.
Make Easy Bran Bread in Your Bread Machine
This is a recipe for a two-pound bread machine. Use the basic, white setting for this recipe.
Follow the instructions that came with your bread machine in terms of which ingredients to put in the bread machine first. I use a Zojirushi Bread Machine and in that machine, you add the liquids first.
Check on the dough after five or ten minutes of kneading. It should be a smooth, round ball.
If the dough is too dry, add liquid a teaspoon at a time until the dough balls up. If it looks too wet, add flour a tablespoon at a time until it looks as expected.
Easy Bran Bread Recipe – Two Pound Loaf
1 1/2 Cups Water
3 3/4 Cups Bread Flour
1 1/4 Cups Bran Flakes Cereal (don't crush the flakes)
2 1/2 Tbsp. Sugar
2 Tbsp. Powdered Milk
1 1/2 tsp. Salt
2 Tbsp. Olive Oil
2 tsp active dry yeast
Again, this is a recipe for a two-pound bread machine. Use the basic, white setting for this recipe.
If you have a bread machine that's a different size, check out this article for help convert the recipe to one for your bread machine.