Onion Hamburger Bun Recipe for Bread Machine
This is a super easy recipe that makes great-tasting, onion hamburger buns. What makes it so easy is that you don't have to chop any onions. Instead you use one of my favorite kitchen staples, Lipton Onion Soup Mix.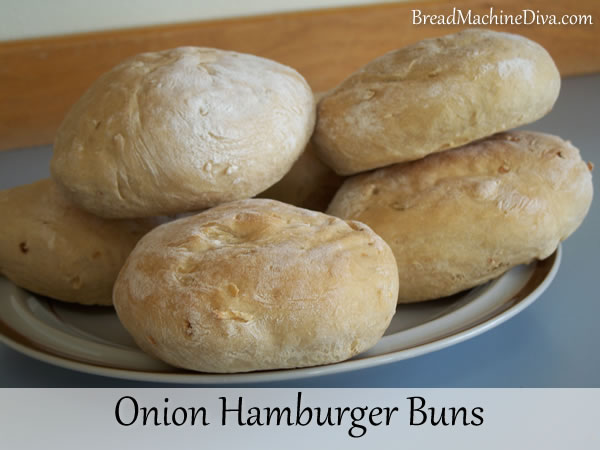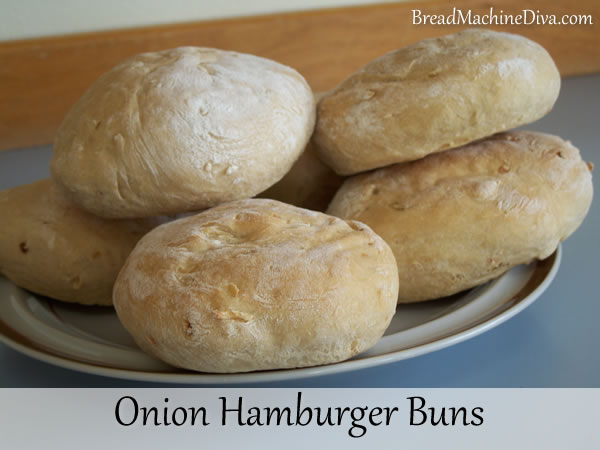 Last Updated on December 11, 2021 – Originally published on March 8, 2015
Onion Bun Recipe
1 1/4 cups water
1 package Lipton onion soup mix
3 cups bread flour
3 teaspoons active dry yeast
Note: This recipe is for a 1 1/2 pound machine or larger, this recipe makes 6 to 8 hamburger buns
Use the dough setting of your bread machine. (I'm using a Zojirushi.) Add the ingredients in the order recommended by your bread machine. However, do be sure to put the soup mix in the liquid so that it can hydrate.
As always, check on the dough after five or ten minutes of kneading. Pop open the top of the bread machine and see how the dough is doing. It should be a round ball. If it's too dry add a little water until the dough balls up. If it looks too wet, add a little flour until it looks as expected.
The recipe worked fine for me and I didn't need to make any adjustments. See the little bits of onion in the dough? Nice!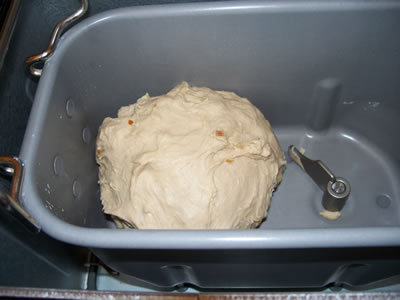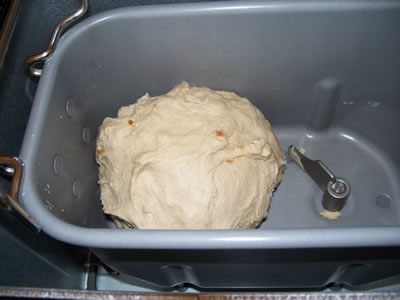 When the dough is done put it on a lightly floured board. I made 6 buns and they turned out a little large. They weren't "Land of the Giants" large, but they were big. The next time I make this I'm going to try making 8 buns.
Put the buns on a greased cookie sheet. Cover the buns with a clean, light-weight kitchen towel and let the buns rise for half an hour. Then remove the towel and put the buns in a 400 degree oven for 12 to 20 minutes. (Mine took 14 minutes to cook.)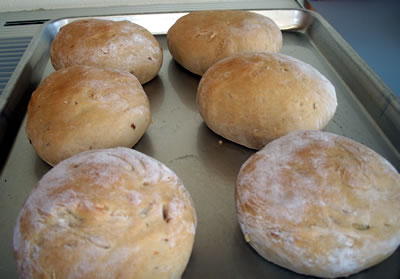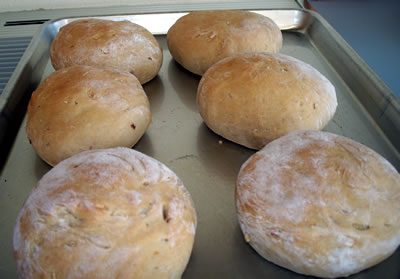 Move the buns to a rack to cool. And then enjoy!