Prepared Pantry Sour Cream Onion Bread Mix Review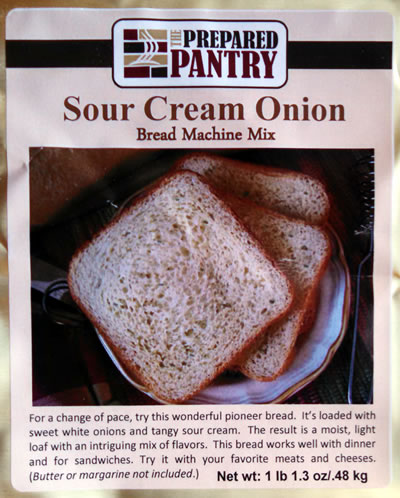 Last Updated on June 4, 2020
Before I get started, I want to let you know that some of the links on this page are affiliate links. That means that if you click through and take action, I'll receive compensation. You can
read more about that here
.
From time to time I try out bread machine mixes. One bread mix that I've tried is Prepared Pantry's sour cream onion bread.
The Man of the House and I loved this one! It's really, really good! In fact, it was so good that I totally forgot to take a photo of the bread.
Prepared Pantry Coupon Code
Use code DIVA to save $5 on your Prepared Pantry order. (Note: 1 use per customer)
The instructions on the mix said to add melted butter. Because of the Zojirushi's
preheat cycle I didn't do that. I just cubed the butter and put it in the corners of the pan.
The sour cream onion bread is simply fabulous! The crust was flaky and the bread had a great texture. But the flavor is the best part of the bread. I literally closed my eyes and savored the taste. Hats off to the folks at Prepared Pantry for this mix.