Labor Day Recipes for Your Bread Machine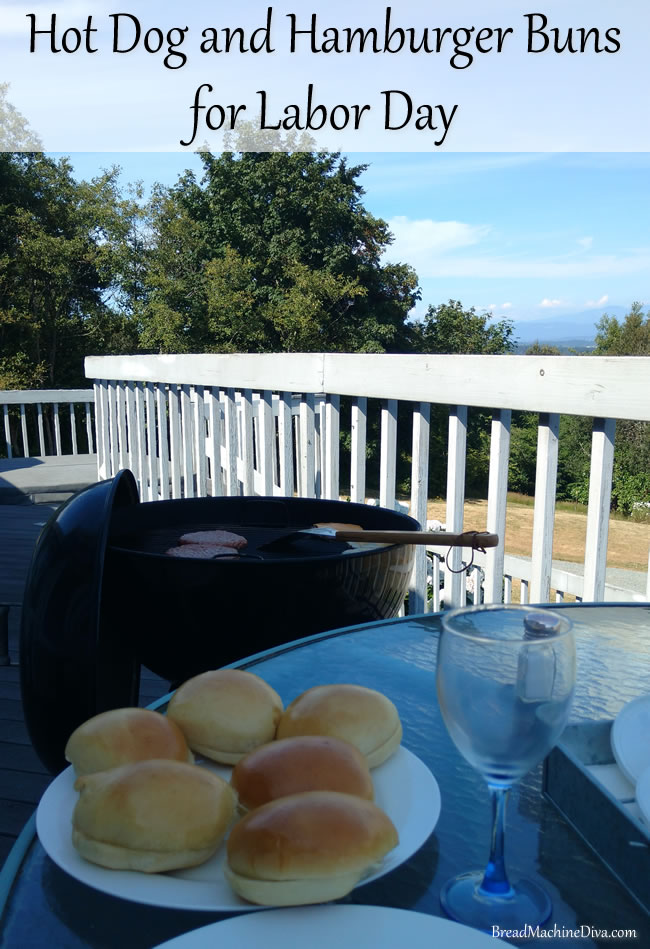 Last Updated August 29, 2022 – Originally published September 1, 2017
Labor Day weekend is coming. For me it's a bittersweet holiday.
Let's start with the bitter. Labor Day marks end of summer. I love the warm weather and working outside. I know that it's soon going to end because autumn is coming.
The sweet involves having an extra day off. That gives me a chance to visit with friends and family. I also try to squeeze in one or two small projects over the holiday weekend.
I hope you all have a productive and fun Labor Day Weekend!
---

Here are some recipes for your bread machine/bread maker that would be great for your Labor Day celebration.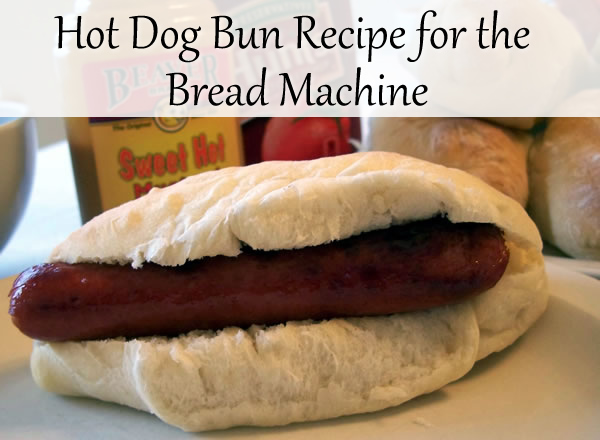 I think you'll really enjoy this hot dog bun recipe for the bread machine. This is my original hot dog bun recipe. It holds a special spot in my heart because I worked hard to find a hot dog bun recipe that worked. And I tried a lot of recipes!
The problem was that the bun would split and I had more of a hot dog sandwich. Not anymore! This bun holds the hot dog and condiments securely.
One reader wrote, "I just started making my buns with this recipe since the quarantine. Love it! My family says no more store bought "
---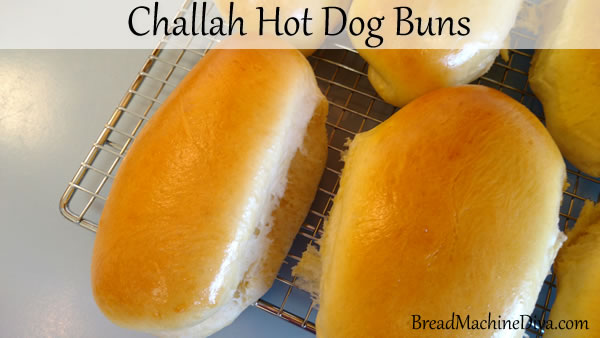 Looking for a soft, pillowy hot dog bun? Then you'll love this challah hot dog bun recipe. The buns are are incredibly tender. Plus, the egg wash makes them so pretty.
One reader wrote, "Awesome! Best hot dog buns ever!!!!"
---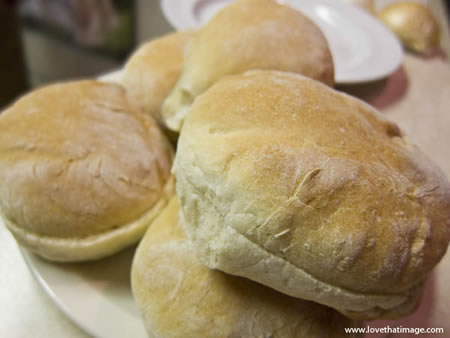 These homemade hamburger buns are great for summer burgers cooked on the grill. I've been using this recipe for years and I love it!
There is one problem with homemade hamburger buns though. Once you've tasted them, there's no going back! You'll turn your nose up at store-bought buns.
BTW, some people have written that they appreciate having a hamburger bun recipe without eggs or milk.
---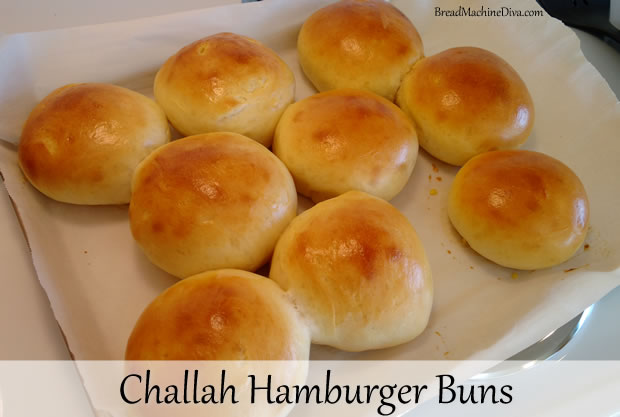 This challah hamburger bun recipe makes the best hamburger buns I've ever had! The challah hamburger buns are fluffy, soft and sweet. They can totally take your hamburgers to the next level!
Here's my favorite comment about this recipe, "I made these last Saturday and WOW! They are the most delicious buns I've ever baked! They rose up quite high and they are actually really tasty on their own! I have another batch in the machine as we speak!"