2018 Holiday Gift Guide for Cooks and Bakers

Holiday shopping . . . this year I've got a list and am determined to not wait until the last minute to get everything done!  If you're like me and wondering what to get for yourself or someone else who bakes, here's a list of items to consider.  The price ranges from about $7 to around $300 so there's something for every budget.
#1 – 5-ounce Measuring Glass – When we got this, I wondered if we would really use it.  It turns out that we use it all the time.  For example, I use this to make hot lemonade.  This is perfect for measuring small amounts of honey or other liquids.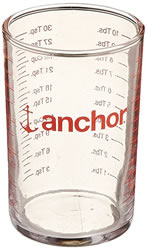 #2 – Dry Measuring Cup Set – Speaking of measuring things, people who make bread will need two types of measuring cups.  One set for dry ingredients and another set for wet ingredients. Dry measuring cups are for measuring things like flour and sugar.  You scoop things into the cup and then level off with a knife or other straight-edged kitchen utensil.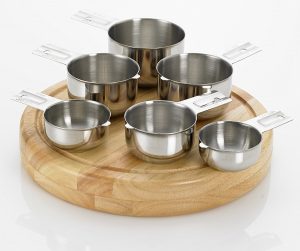 #3 – Wet Measuring Cup – For measuring liquids like milk or water (or maybe bananas) you need a see-through measuring cup.  I find that a 1-cup measuring cup is frequently too small.  So I recommend getting a 2-cup sized measuring cup.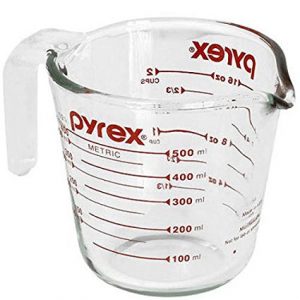 #4 – Zester – Some of my bread recipes, like the one for orange bread, call for zest.  When I first started making bread, I didn't own a zester.  I tried to use a carrot peeler instead.  What a pain!  Zesters don't cost that much and make zesting a breeze.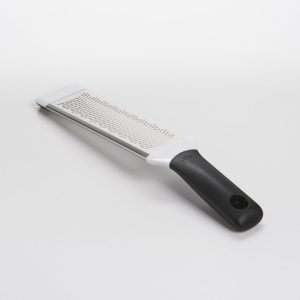 #5 – The Bread Lover's Bread Machine Cookbook – I received this as a gift a few years ago.  It's a great cookbook with 300 recipes! The recipes are for two pound machines as well as for one and a half pound machines.  There's an orientation section that covers topics like bread ingredients and troubleshooting.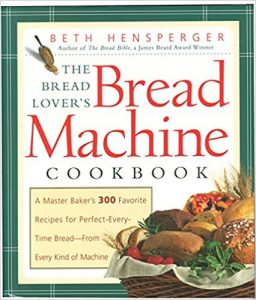 #6 – Bench Scraper Set – I've started using a bench scraper when working with dough.  It helps me move sticky dough around and I love it when I'm dividing dough for rolls or buns.  I use a plastic one, but this set also comes with a stainless steel scraper for those of you with more durable working areas.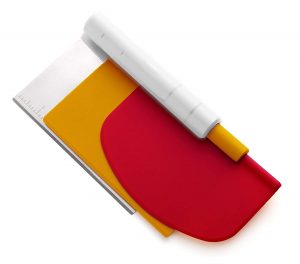 #7 – Bread Knife – If you're going to make homemade bread you need a good bread knife.   Just like my bread machine, I use our bread knife all the time.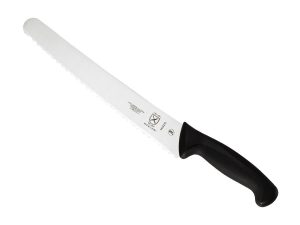 #8 – Bread Machine Mixes – I love trying out bread machine mixes.  It's a great way to experiment with other varieties of bread without having the expense of buying specialty flours or other ingredients.  You can read my reviews of different bread machine mixes here.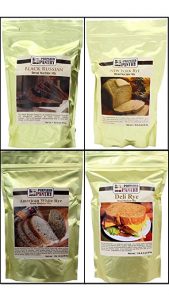 #9 – Pizza Stone – The Man of the House, TMOTH,  has always made great pizza.  It's even better now. Before we bought the pizza stone we wondered if it would really make that much of a difference.  It totally did! We're really happy that we bought it.  (Here's our pizza recipe and with a few shots of the pizza stone in action.)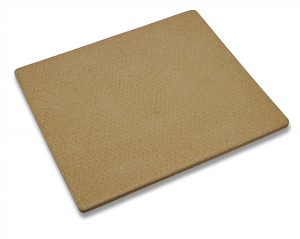 #10 –  Zojirushi BB-PAC20 Virtuoso – This is my bread machine and I love it!  I use it to make all of our bread, rolls and buns.  It consistently turns out good bread at a good price.  I bought the machine five years ago and it's still going strong, despite the fact that I use it three or four times a week.