Thanks to Dianne K. who suggested this variant of the anadama bread recipe.  This recipe combines the great molasses flavor of anadama bread with the wonderful texture of oatmeal bread. Additionally, I love the dark brown color!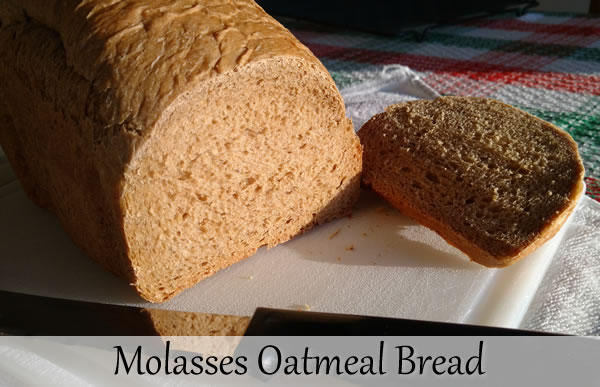 Molasses Oatmeal Bread – Two Pound Loaf
1 cup water
¼ cup molasses
3 cups bread flour
¾ cup old-fashioned oats
1 teaspoon salt
2 tablespoons olive oil
1 teaspoon active dry yeast
Follow the instructions that came with your bread machine in terms of which ingredients to put in the bread machine first.  I use the basic setting with medium crust. Make sure you check on the dough after five or ten minutes of kneading.  It should be a smooth, round ball.