Potato Bread in the Bread Machine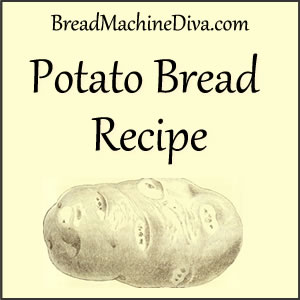 This recipe makes a tasty, moist bread that's perfect for sandwiches. It's also really easy to make because it uses potato flakes.
I use the basic cycle and the medium crust setting.
Potato Bread Recipe

2/3 cups water
3/4 Cups milk
1 egg, beaten
4 cups bread flour
2/3 cups potato flakes
4 teaspoons sugar
1 teaspoon salt
3 Tablespoons olive oil
1 ¼ teaspoons active dry yeast
This makes a two pound loaf. Follow the instructions that came with your bread machine in terms of which ingredients to put in the bread machine first.