High Altitudes and Your Bread Machine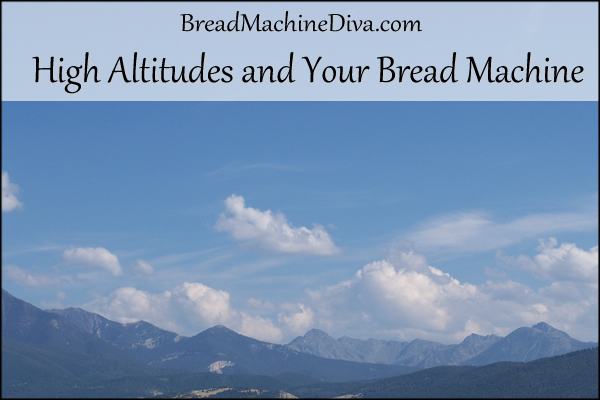 My current home is at about sea level.  However, I grew up in a totally different environment.  My hometown is at 4,500 feet in elevation!  So I understand the challenge of high-altitude baking.
Why Does Higher Altitude Affect Baking?
At elevations of 3,000 or more feet above sea level you'll need to think about adjusting recipes for higher altitudes.  Why?  At that height the air pressure is lower.  That makes the dough rise faster. It also means that moisture evaporates more quickly.  That can translate into dry or misshapen loaves of bread.
Hints for High Altitude Baking When Using Bread Machines
As with any adjustments to a recipe, make one small change and document it.  View the results and make more adjustments as needed.
Decrease yeast by 1/4 teaspoon at a time
Increase liquid by 1 to 2 Tablespoons
Decrease sweetener by 1/2 teaspoon
Increase the salt slightly