What is Vital Wheat Gluten?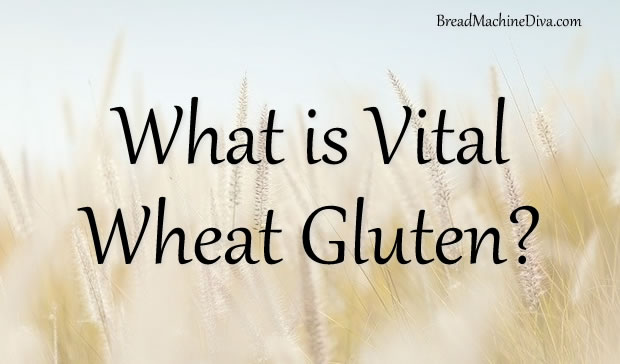 Last Updated on March 17, 2023 – Originally Posted July 31, 2017
You should know that some of the links on this page are affiliate links. That means that if you click through and take action, I'll receive compensation. You can
read more about that here
.
Do you have a wheat or rye bread recipe that didn't turn out? Maybe the problem was that the recipe didn't contain vital wheat gluten.
Many wheat bread recipes call for vital wheat gluten. While vital wheat gluten looks like flour, it's not. Instead, it's basically powdered gluten.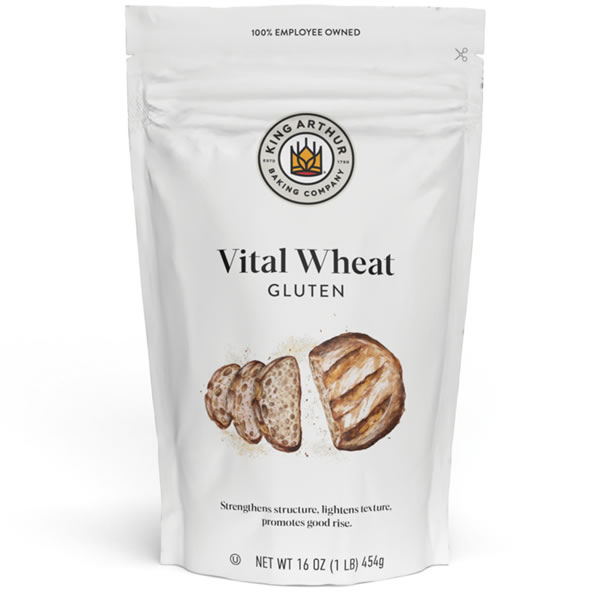 So what's gluten?
Gluten is a type of protein found in flour. It adds strength to the flour and allows the bread to rise. Recipes with low-protein flours, like whole wheat or rye, typically call for the addition of vital wheat gluten. It improves the elasticity and rise of the dough.
Vital wheat gluten is made by combining flour with water to make dough. The dough is rinsed in water until the starch is removed and only the gluten remains. Then the gluten is dried and ground.
You can get vital wheat gluten online or from the Bob's Red Mill section of many grocery stores.
Using Vital Wheat Gluten with All-Purpose Flour for Bread Making
In times of scarcity, bread flour may not be available. I find that all-purpose flour is easier to obtain.
What's the difference between bread flour and all-purpose flour? Gluten! That's why vital wheat gluten is so handy.
In general, all-purpose flour has a gluten content of 9% to 12%. Bread flour typically has a gluten range of 10% to 13%.
Note the overlapping percentages. If you're using all-purpose flour the first step is to try to determine the gluten percentage. Sometimes this is on the packaging. You can also visit the website of the manufacturer of the all-purpose flour. The gluten percentage of the flour may be there.
If the gluten percentage for the all-purpose flour isn't listed or it gives a range, then make an experimental loaf of bread. The worst that will happen is that the bread won't rise enough.
If your all-purpose flour doesn't have enough gluten, you can fix that by using vital wheat gluten.
Add one teaspoon of vital wheat gluten per cup of flour. For example, if the recipe calls for 4 cups of bread flour then add 4 teaspoons of vital wheat gluten.
Note that you may need to experiment with the amount of vital wheat gluten needed.
Be sure to take a look at your dough a few minutes after it starts kneading. You may need to add a little extra liquid because of the vital wheat gluten.
Bread Machine Recipes Using Vital Wheat Gluten