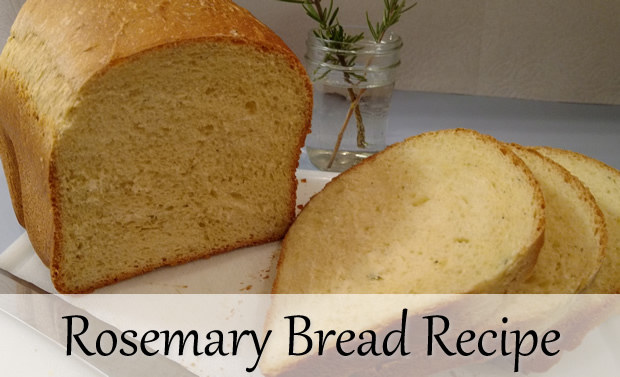 The bread is firm and tastes of rosemary.   It smells amazing as it's baking.
This is a wonderfully aromatic bread that's perfect for sandwiches.  I've used it for ham sandwiches (and those were good), but rosemary bread is really great when paired with chicken or turkey.
The Man of the House also likes to have this for a snack.  He toasts it and then slathers it with cream cheese.  Yes, it's as good as it sounds.
Rosemary Bread Recipe
2/3 C. Milk
2 Eggs
3 C. Bread Flour
2 – 1/2 Tablespoon Sugar
1 – 1/2 teaspoon Salt
1 – 1/2 Tablespoon Butter or Olive Oil
1 teaspoon Chopped, Fresh Rosemary (or 1/4 teaspoon dried rosemary)
1/2 teaspoon Dried Thyme
1/2 teaspoon Dried Cilantro
2 teaspoons active dry yeast
This makes a two pound loaf.
In a large measuring cup or bowl mix the milk and the egg. Put in the dried spices to rehydrate them. Then follow the instructions that came with your bread machine in terms of which ingredients to put in the machine first.  On my machine I used the white bread and medium crust settings.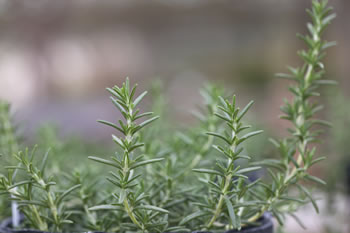 Have you tried this recipe?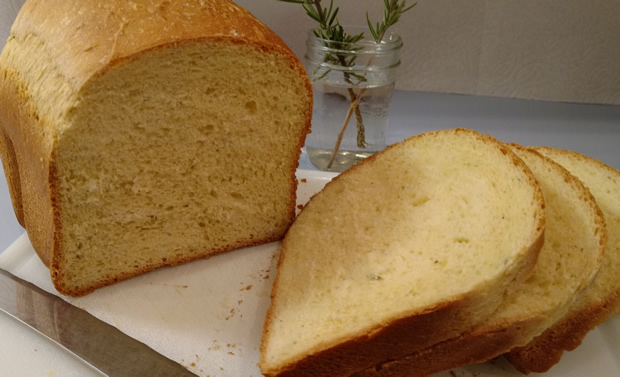 Recipe Name
Author Name
Published On
Average Rating
Based on 1 Review(s)