Prepared Pantry Sour Cream Bread Mix Review
This sour cream bread machine mix made bread that was so, so fluffy. The crust was flaky and the bread was moist and rich.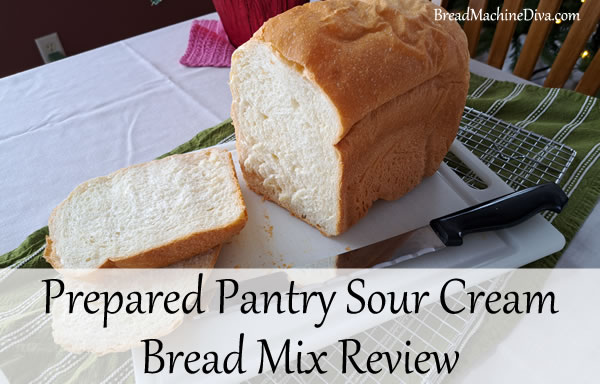 Updated January 2, 2023 – Originally Published December 13, 2022
Note that this bread mix was tested with a Zojirushi BB-PAC20. (Learn more about what bread machines I own and recommend.) The elevation was 3,700 feet. If you live at an elevation over 3,000 feet, check out my article on using bread machines in high altitudes.
---
Prepared Pantry's sour cream white gourmet bread machine mix made bread that was airy, fluffy and soft. The crust was flaky. The bread was moist and rich.
What exactly is Sour Cream?
Sour cream is cream that has been soured with lactic acid producing bacteria. This process puts the "sour" in sour cream. The process also thickens the cream's consistency.
This mix contains sour cream powder. That's basically dehydrated sour cream. Powdered sour cream is allows you to always have sour cream on hand without worrying about it going bad.
Preparing the Sour Cream White Gourmet Bread Machine Mix
The instructions say to add water that's exactly eighty degrees. I use a Zojirushi bread machine with a preheat cycle. So I just added room-temperature water.
Because of the preheat cycle I didn't follow the instructions in regards to melting the butter either. I just chunked the butter into four pieces and added it to the bread pan.
If your bread machine doesn't have a preheat cycle though, you should follow the instructions on the package.
Speaking of the instructions on the package, Prepared Pantry has instructions for making this bread in a stand mixer. I always use a bread machine, but I like the fact that Prepared Pantry gives people options.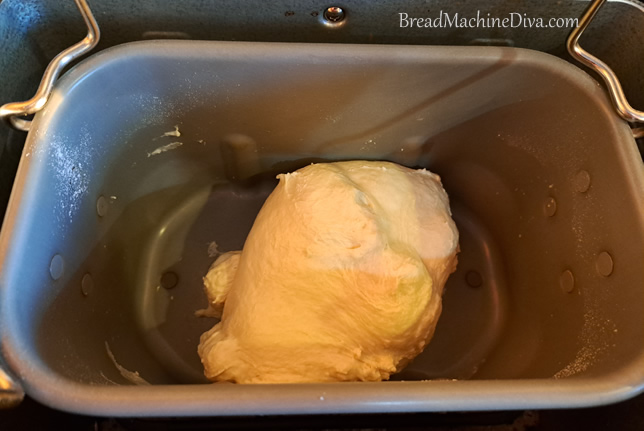 As always, I took a look at the dough after a few minutes of kneading. It looked fine to me! I didn't add any extra flour or water.
Note that this bread was a high riser. It rose almost to the top of my two-pound bread machine. I would not advise trying this mix in a smaller machine.
Prepared Pantry Coupon Code
Use code DIVA to save $5 on your Prepared Pantry order. (Note: 1 use per customer)
The bread is so soft that it was a little hard to slice. The package says the bread has 130 calories per slice. I'm sure that's true, but that's based on 15 slices of bread per loaf. There's no way that I could have cut that fluffy bread into 15 slices.
Who cares though, when the bread is this good? This mix gets a thumbs up!
Update: When I bake a loaf of bread, I slice it and then freeze the extra. I did the same with this loaf. The frozen bread is amazing toasted! It has a wonderful crunchiness and sweetness.
While You're at Prepared Pantry
While you're at Prepared Pantry, check out these two mixes. They're my favorites and I buy several of these every year.
Prepared Pantry New York Dill Rye Mix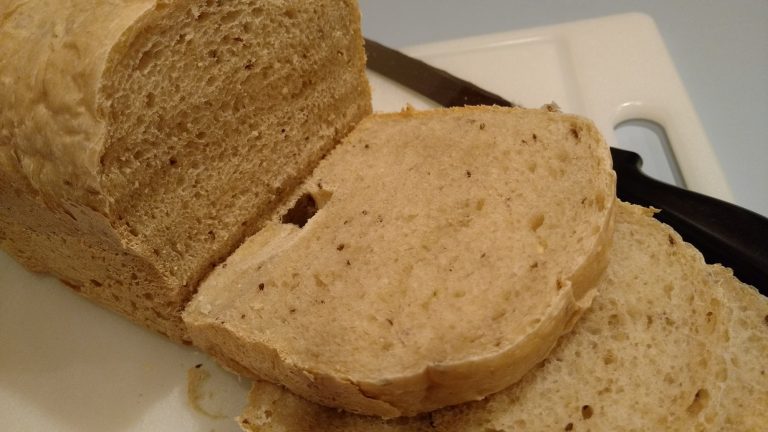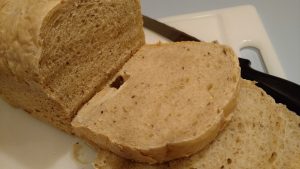 The bread mix has a dill and onion aroma. It's almost like sour cream onion potato chips. The bread smells that way when it's baking too. Wonderful!
Prepared Pantry Black Russian (Pumpernickel) Bread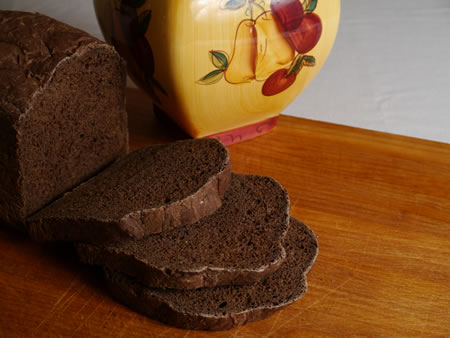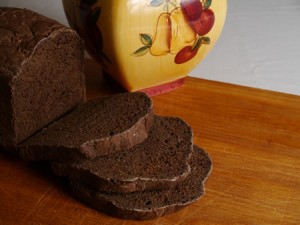 The bread smelled like a heavy, rye bread while baking. It also had a lovely rye aroma. However, the final product had a lovely cake-like texture.