Popular Recipes and Articles for 2020 AND Plans for 2021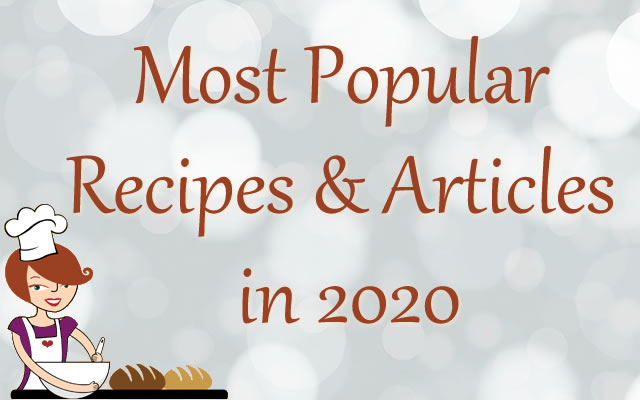 Edited on January 31, 20212 – originally published on January 27, 2021
2020 was quite a year. Despite all the challenging things that occurred, I saw some positive developments. One of those was that people were and are more interested in making their own bread than ever before.
Let's take a look at the most popular pages on this site for 2020 and I'll share my plans with you for 2021.
Most Popular Recipes for 2020
The website really has two main sections, recipes and troubleshooting. My favorite is the recipes section. I love getting your feedback and comments on the recipes.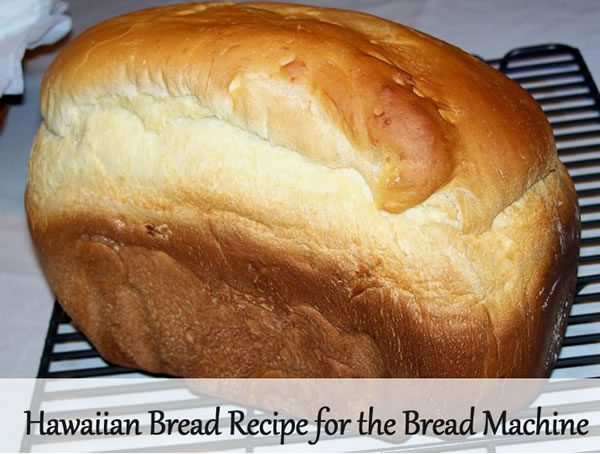 I think this recipe has been at the top spot ever since I started the website. You'll love this bread! We found the crust to be extra flaky and the bread had a cake-like texture. Yum!!
---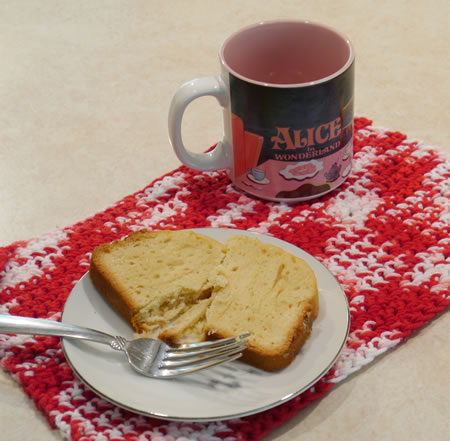 I have three recipes that use the cake (quick bread) cycle of the bread machine. ALL of them made the top five list for 2020!
The first one is this pound cake recipe. It tastes great and is so easy to put together.
---
When I got my first bread machine. I wanted to use it to make cornbread. I was disappointed to see that the "recipe" in the instruction manual said to use a cornbread mix.
I experimented and found a real recipe for cornbread that works in the bread machine.
Note that this recipe uses the cake or quick bread cycle of the bread machine.
---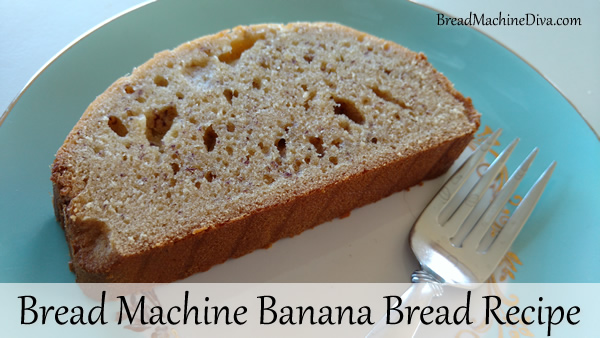 This recipe took me years to find! I wanted a bread machine recipe for banana bread that actually cooked the bread all the way through.
Then I found this recipe! The banana bread is moist and delicious. It's also easy to make because your bread machine does all the stirring and baking.
This is another recipe that uses the cake or quick bread cycle of the bread machine.
---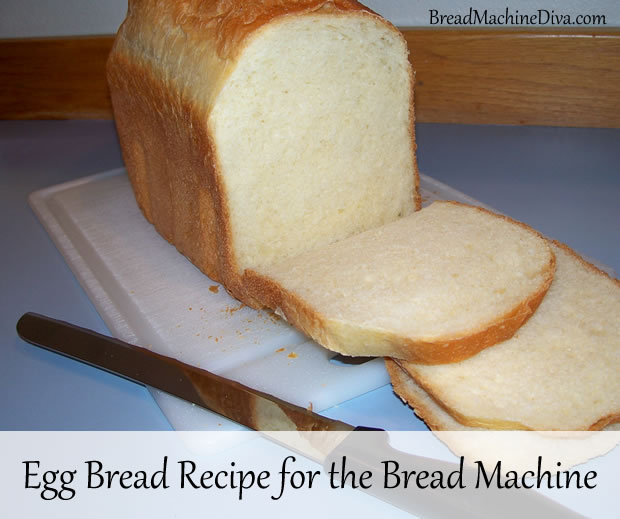 This recipe is new to my annual top five. However, I should have seen it coming based on the great reviews that this recipe gets. Here's an example …
This recipe is my go-to bread recipe. Everyone loves it from babies to grandpa!!
Here's the story on this recipe, one day I had a few extra eggs in the refrigerator. So I decided to try and make egg bread. I'm so glad that I did!
The crust is soft and is flaky on the top. The bread's texture is soft but has a solidity that makes it a natural for sandwiches.
Top Troubleshooting and Tips Articles for 2020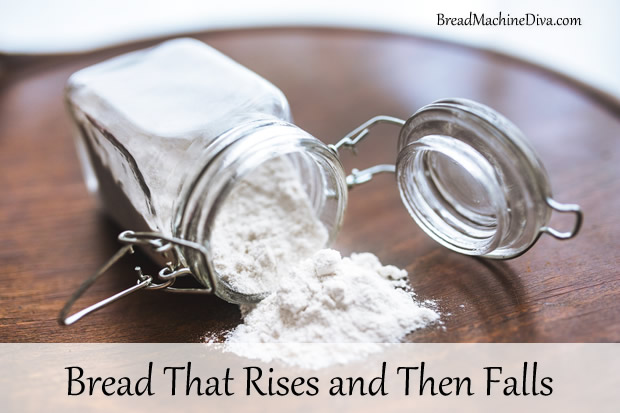 This happens to everyone from time to time.
The bread is in the machine and smells great. You looked at it earlier and the dough looked fine. However, when the final beep goes off, you open the lid and discover that the bread has fallen or collapsed.
Talk about disappointing!
I call this The Big Valley, because of the sunken area in the middle of the loaf.
This article has tips that will help with bread that collapses during baking.
---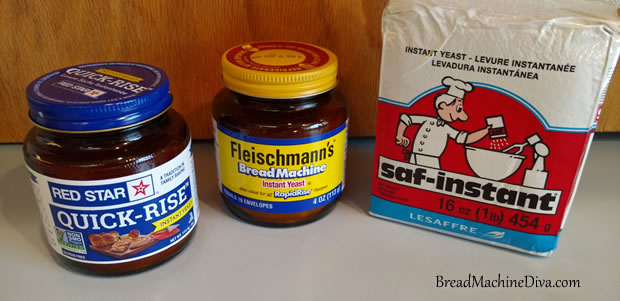 I'm so glad this article made it into the top five for 2020!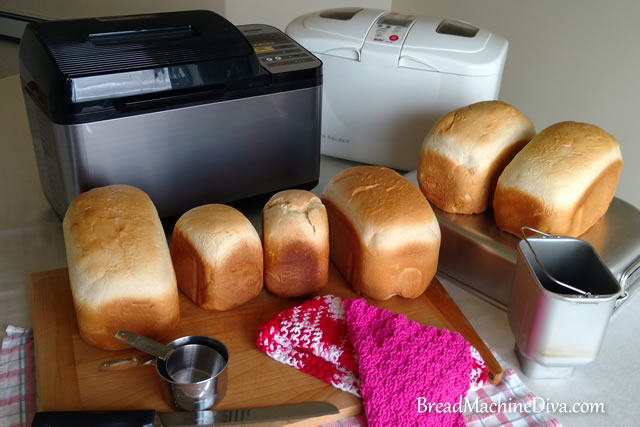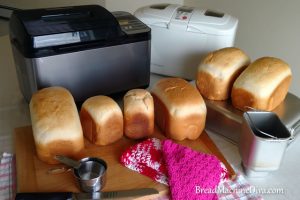 In 2020 I spent a couple of days making a dozen loaves of bread with different types of yeast. I experimented with active dry yeast, instant yeast, bread machine yeast and quick dry yeast.
The article talks about the difference between different types of yeast, based on my experiments. I'll also tell you what kind of yeast I use in the bread machine.
---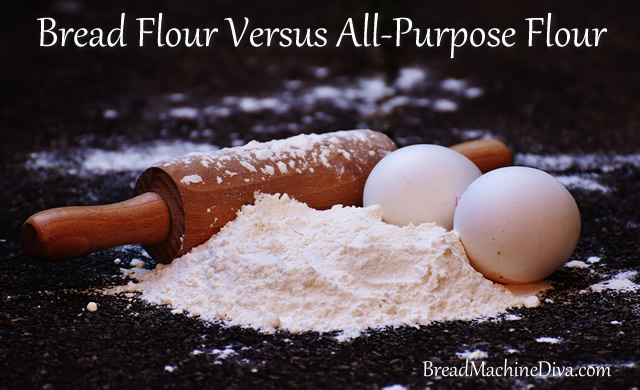 Between the flour shortages and folks new to bread making, this was a very popular article in 2020!
So just what type of flour are you supposed to use in the bread machine? The short answer is to use bread flour in the bread machine . . . mostly. Read the article to find out the difference between the other types of flour and why some types of all-purpose flour might work just fine in the bread machine.
---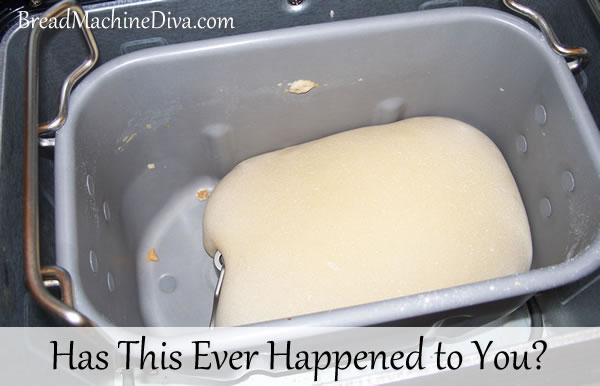 Check out the above photo. That's what happens when you forget to add the yeast. The bread doesn't rise at all. So yes, we've all been there.
However, forgetting the yeast isn't the only thing that can cause your bread not to rise. This article has a bunch of hints and tips to help you when your bread doesn't rise.
---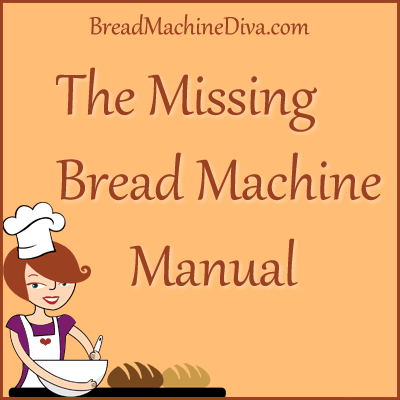 There's a lot of great information to be had in your bread machine owner's manual.
But what if you don't have one? Here's a list of links to some online bread machine manuals.
My 2020 Goals
I had great plans for 2020. However, last year had a few surprises, to put it mildly. What a year!! As a result, I only accomplished one of my five goals for 2020.
However, 2020 wasn't all bad.
I'm really pleased with my experiments with yeast.
Also, the one thing I did check off of my 2020 goal list was challah bread. The challah bread and challah hamburger bun recipes are fantastic! If you like challah bread, give it a try.
Here's a great comment I received on the challah bread recipe:
I tried this today as a total bread machine and baking amateur. It came out absolutely perfect. Photo-worthy! I am so delighted with the outcome. Thank you!
Anyway, I'm giving myself a pass on last year's goals. I'm looking ahead to 2021!
Plans for 2021
In no particular order here's a list of additions that I want to make to the site in 2021:
Can you freeze pizza dough? I know other people have done it, so I'm going to give it a try.
Cinnamon rolls! How is it that I don't have a cinnamon roll recipe here?
I do have a recipe for nontraditional bagels. (The recipe doesn't include a water bath.) However, I want to make real bagels. I'm going to give it a go this year.
I've purchased some software for the site that will make it easier for you to print recipes. The software will also allow you to switch between US measurements and grams. Getting the new software in place will be a huge job involving touching every recipe on the site. However, I think it's worth the effort.
Also, I'd love to hear your ideas. Is there a recipe that you'd like to see? Do you have a question about using your bread machine? You can fill out the contact form, leave a comment in a post or leave a Facebook comment.