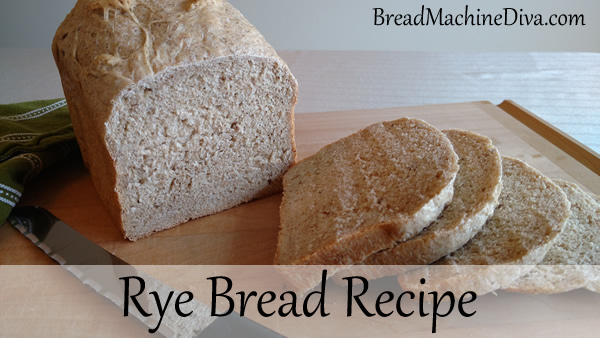 We really enjoy rye bread.  This recipe makes bread that's firm, but it's also soft and moist.  We'll be making it again!
Rye Bread Recipe for the Bread Machine
1 1/3 Cups water
3 Tablespoons olive oil
2 2/3 Cups bread flour
1 1/3 Cups dark rye flour
3 Tablespoons vital wheat gluten
3 Tablespoons brown sugar, packed
2 teaspoons caraway seeds
1 teaspoon salt
1 1/4 teaspoon active dry yeast
This makes a two pound loaf.  Follow the instructions that came with your bread machine in terms of which ingredients to put in the bread machine first.  (With my Zo I add the liquids first.)
I used the basic setting for this, however you could also use the wheat setting if you'd like.