Cheese Bread Recipe for the Bread Machine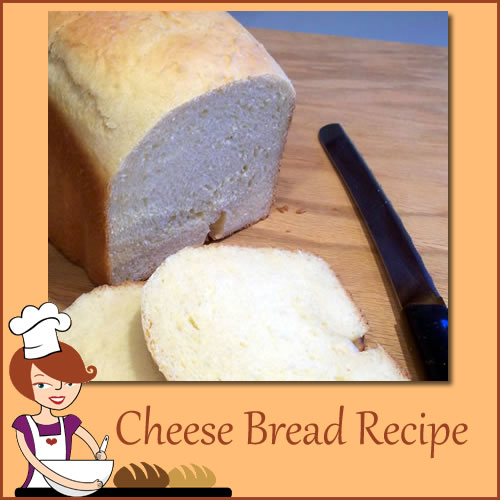 I made this bread for the first time this week and I really like it. It has a soft, slightly chewy texture. It's sturdy enough to use for sandwiches. The cheese gives it a slightly orange color. But here's the thing, it doesn't taste like cheese. I almost didn't share the recipe for that reason. But the recipe does have three things going for it:
The bread really is good. OK, it's not cheesy, but it's very nice.
Sometimes a person has some cheese in the refrigerator that needs to be used before it goes bad. This would be a good use for extra cheese.
I used sharp cheddar in this recipe. It's possible that if you used a different cheese, maybe a spicy pepper jack, that you'd have a different result.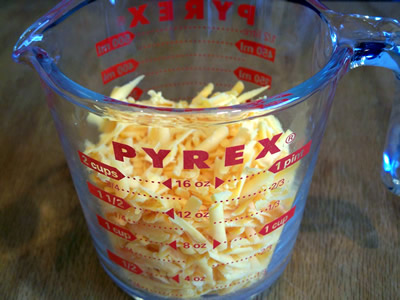 Enough with the caveats! While this bread doesn't taste like cheese it's very good. You won't regret making it.
Cheese Bread Recipe
3/4 C. Milk
1/2 C. Water
1 egg, beaten
4 C. Bread Flour
1  2/3 cups shredded cheddar cheese
3 Tbsp. Sugar
1 tsp. Salt
1  1/4 tsp. active dry yeast
This makes a two pound loaf and uses the basic setting.
Follow the instructions that came with your bread machine in terms of which ingredients to put in the bread machine first. With my machine (a Zojirushi Virtuoso Breadmaker), I add the liquid first.
Strictly speaking, I suppose I should have added the cheese at the add beep. But I haven't had good results with that in the past. So I put the cheese in at the start.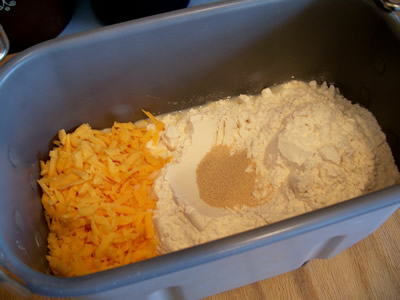 Check on the dough after five or ten minutes of kneading. Pop the top of the bread machine to get a look at the dough. It should be a smooth, round ball. If it's too dry add liquid a tablespoon at a time until it looks OK. If it looks too wet, add flour a tablespoon at a time until it looks OK. Most of the time though, the above amounts should be just right  Here's how mine looked. No adjustment was necessary.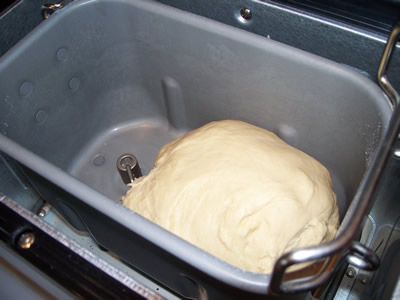 And here's the finished product!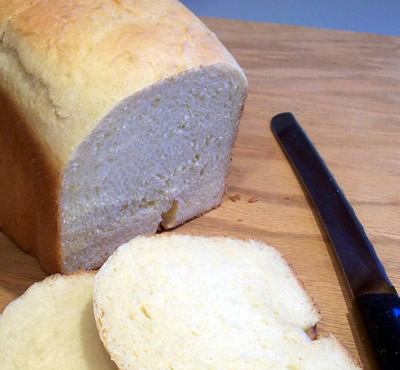 If anyone tries this and uses a different type of cheese, I'd be interested to hear about your results.
Have you tried this recipe?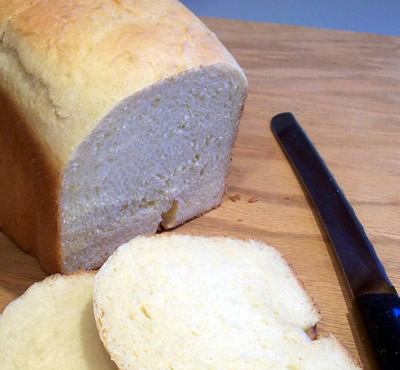 Recipe Name
Cheese Bread Recipe for the Bread Machine
Author Name
Published On
Average Rating
Based on 6 Review(s)