This bread recipe is a little unusual. It has pepper jack cheese and Tobasco sauce. Despite these non-standard ingredients, this is a great recipe and I hope you like it as much as we do.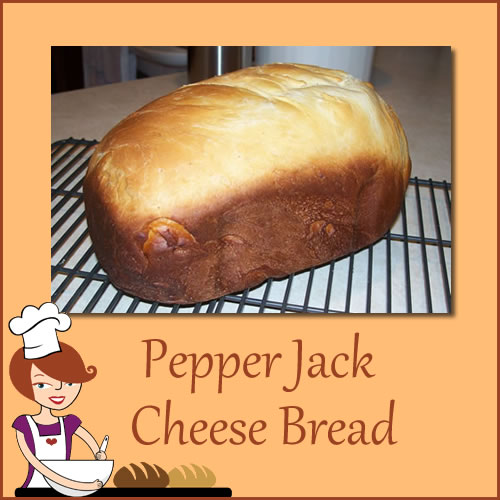 Pepper Jack Cheese Bread in the Bread Machine
This makes a 2-pound loaf. Follow the instructions that came with your bread machine in terms of which ingredients to put in the bread machine first. I used the basic cycle.
Make sure you check on the dough after five or ten minutes of kneading. Pop open the top of the bread machine and see how the dough is doing. It should be a round ball. If it's too dry add milk a tablespoon at a time until the dough balls up. If it looks too wet, add flour a tablespoon at a time until it looks as expected.
Here's how the bread looked as it came out of the bread machine: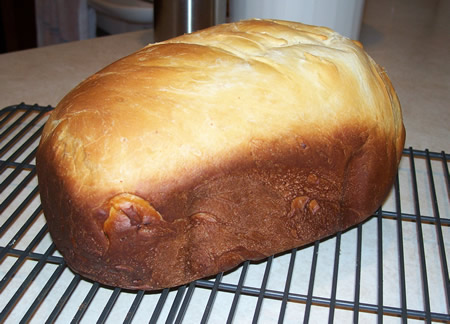 And here's how it looked as it was being sliced: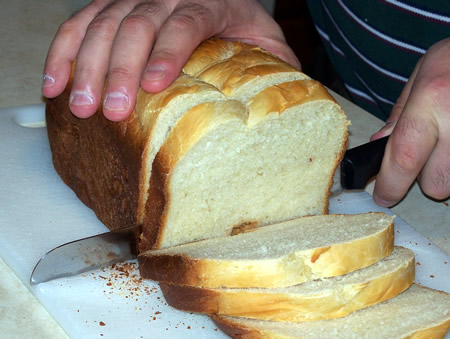 We used the bread in sandwiches. It added a hint of cheesy flavor without being overwhelming. The crust was especially tasty.