Flour for the Bread Machine
As you might guess, we make a lot of bread at our house. We get all of the flour for our bread at Costco.  Costco sells it in 50 pound bags.  (Flour procurement is a job for the Man of the House as I'm not sure I could manage such a heavy, unwieldy item.) While we love our bread, it does take us months to go through the entire 50 pounds.  So what do we do in the meantime?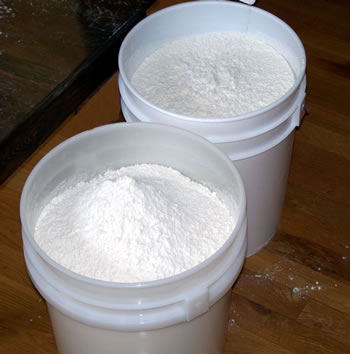 It fits into two five-gallon buckets with no problem.  These are food grade buckets that store the flour with no loss of quality that we've noticed.