Prepared Pantry Fully Loaded Baked Potato Bread Mix Review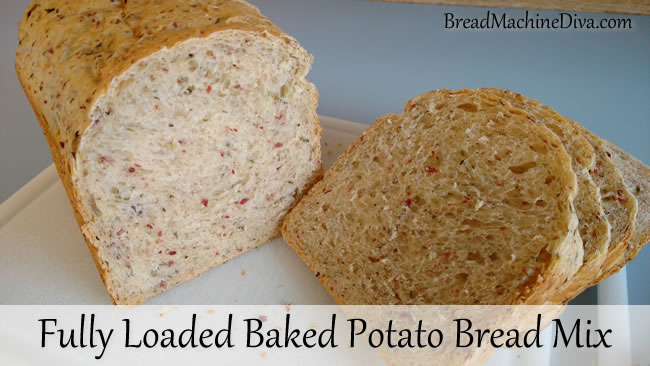 Last Updated on June 4, 2020
Before I get started, I want to let you know that some of the links on this page are affiliate links. That means that if you click through and take action, I'll receive compensation. You can
read more about that here
.
I was at the Prepared Pantry website and noticed an interesting bread mix, fully loaded potato bread. It's a mix for potato bread that contains sour cream, chives and bacon bits.
I had to try it!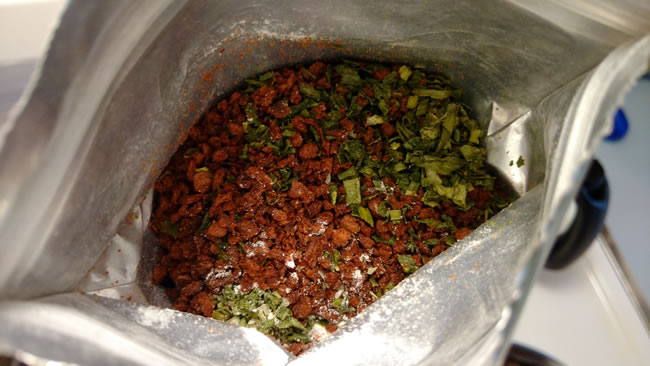 You can spot all the added goodies when you first open the package. I took a whiff and smelled spices and dried vegetables.
I added the ingredients from the mix to the bread pan. I used the basic setting with medium crust.
Note that I had to provide butter and water.
The instructions on the package call for water that's exactly 80 degrees. I use a Zojirushi bread machine. The bread cycle includes time for preheating. So I just used water from the tap and didn't worry about the water temperature.
If your machine doesn't have a preheat cycle though, I'd recommend that you follow the directions on the package.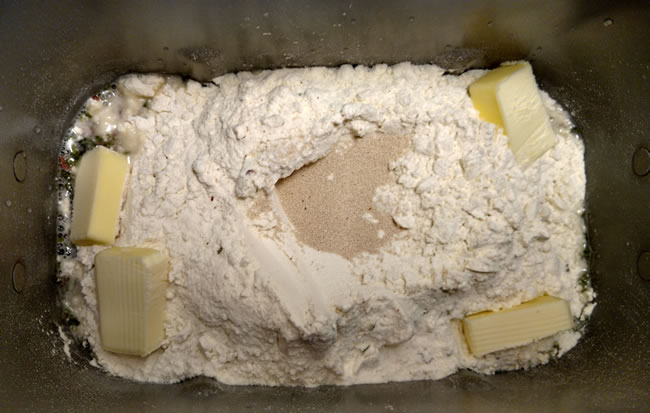 Prepared Pantry Coupon Code
Use code DIVA to save $5 on your Prepared Pantry order. (Note: 1 use per customer)
Even with a bread mix, I recommend looking at the bread dough a few minutes after it starts kneading. Make sure that the dough has formed into a nice ball shape. That was the case here. No adjustments were necessary.
The bread smelled amazingly good as it cooked.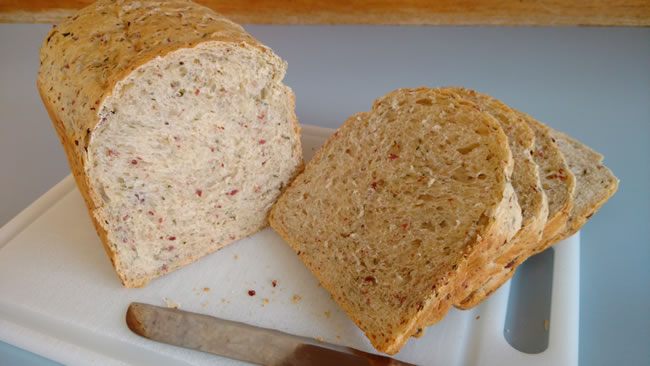 The finished product looked great and had a nice texture.
How did it taste?
The Man of the House adored it!
I liked fully loaded baked potato bread a lot. I thought it was a little on the salty side, but still very good. Don't get me wrong, I'm going to order this again. It just falls a little short of perfection because of the salt issue.