Pineapple Rolls in the Bread Machine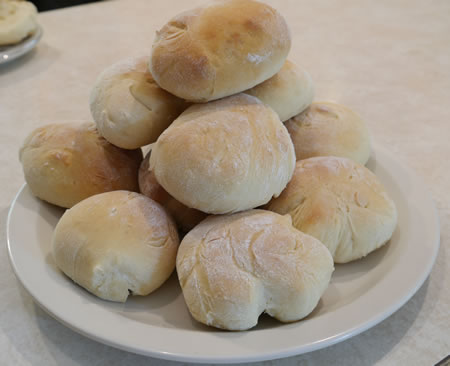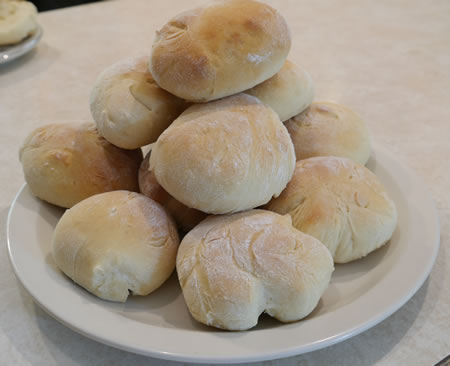 Last Updated on October 19, 2019
I was going to call this recipe Hawaiian rolls, but I'm not sure that would be accurate.
This is a variant of my Hawaiian bread recipe. The rolls are soft and sweet with the lightest taste of pineapple. But my brother, an aficionado of Hawaiian rolls, would say that they aren't nearly sweet enough to earn the name Hawaiian rolls.
That's why I'm calling this recipe pineapple rolls. Whatever you call them though, they're really quite good.
Hawaiian Bread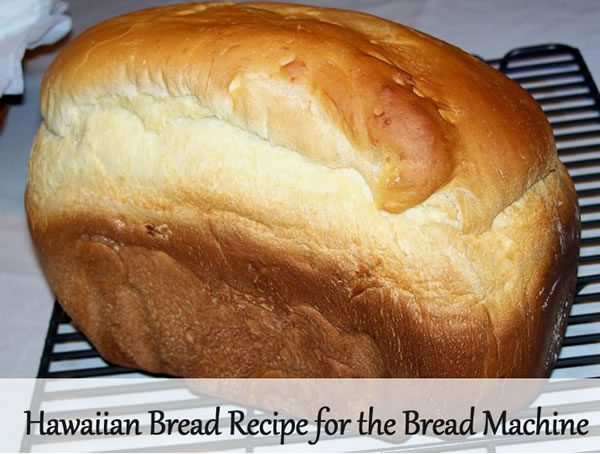 My Hawaiian bread recipe inspired this pineapple roll recipe.
Pineapple Roll Recipe
¾ cup pineapple juice
1 egg
2 Tablespoons olive oil
2 ½ Tablespoons sugar
¾ teaspoon salt
3 cups bread flour
2 tablespoons milk
1 ½ teaspoons active dry yeast
Follow the instructions that came with your bread machine in terms of which ingredients to put in the bread machine first. Use the dough setting.
I use a Zojirushi bread machine and with that I add the liquids first.
As always, check on the dough after five or ten minutes of kneading. Just pop the top of the bread machine and see how the dough is doing. It should be a smooth, round ball. If it's too dry add liquid a teaspoon at a time until it looks OK. If it looks too wet, add flour a tablespoon at a time until it looks as it should.
When the dough is done put it on a lightly floured surface and divide in half. Form into rolls. The goal is to get about 16 dinner rolls of appropriate size and shape. Put the rolls on a greased cookie sheet.
Cover the rolls with a clean, light-weight kitchen towel and let the rolls rise for half an hour. Then remove the towel and put the rolls in a 375 degree oven for 12 to 17 minutes or until done. (I baked mine for 16 minutes.)
Move the cooked rolls to a rack to cool.