Bread Mix Review – Prepared Pantry New England Soup & Sandwich Bread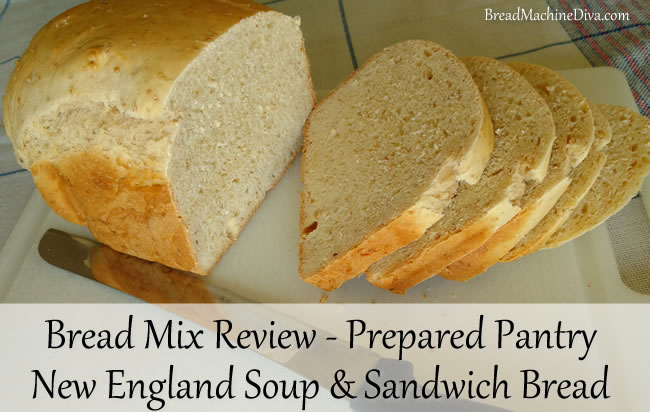 Published October 21, 2021
I recently made a loaf of Prepared Pantry's New England Soup & Sandwich Bread Mix. Prepared Pantry has this to say about it, "This is almost white bread, a moist bread, that is made with just enough whole grains to make a delightful bread."
It's a multigrain bread and you can actually see the grain in the mix.
Prepared Pantry Coupon Code
Use code DIVA to save $5 on your Prepared Pantry order. (Note: 1 use per customer)
Making Prepared Pantry's New England Soup & Sandwich Bread Mix
The instructions say to add water that's exactly eighty degrees. I use a Zojirushi bread machine and it has a preheat cycle. So I just add room-temperature water.
The mix calls for three tablespoons of butter. As per the instructions for my Zo, I cubed the butter and put it in the corners of the bread pan. The preheat cycle softened it.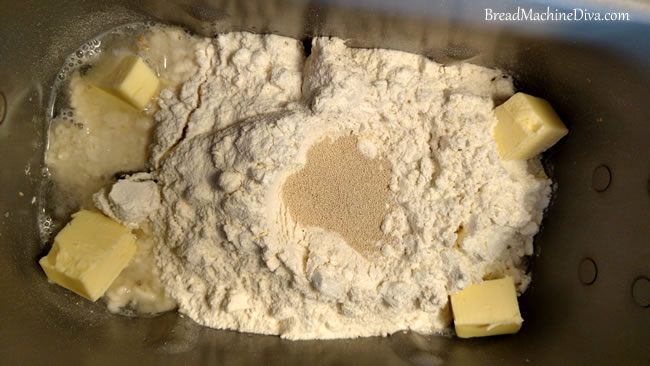 Be sure to look at the dough after a few minutes of kneading. You should see a smooth, round ball of dough. If the dough is too dry, add liquid a teaspoon at a time until the dough balls up. If it looks too wet, add flour a tablespoon at a time until it looks as expected.
Do I Recommend This Mix?
The loaf itself was beautiful and rustic-looking.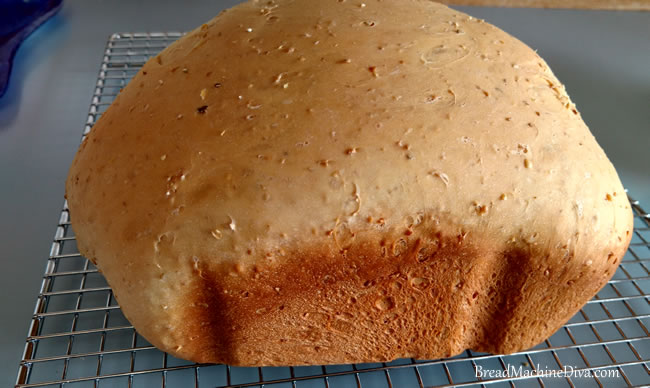 The bread texture was firm, moist and hearty.
The Man of the House is not a fan of wheat bread. So, he was concerned that the bread would taste like wheat bread. We both agreed that it didn't.
However, we both noticed the bread had a slight flour flavor. It wasn't horrible and we still liked the bread, but it was a little odd.
Because of the flour flavor, I'm not going to recommend this bread. It's sad because the bread's texture was great and the loaf was so darned cute.
What Do I Recommend?
Instead of buying this mix, I'd like to recommend these two mixes. They're my favorites and I buy several of these every year.
Prepared Pantry New York Dill Rye Mix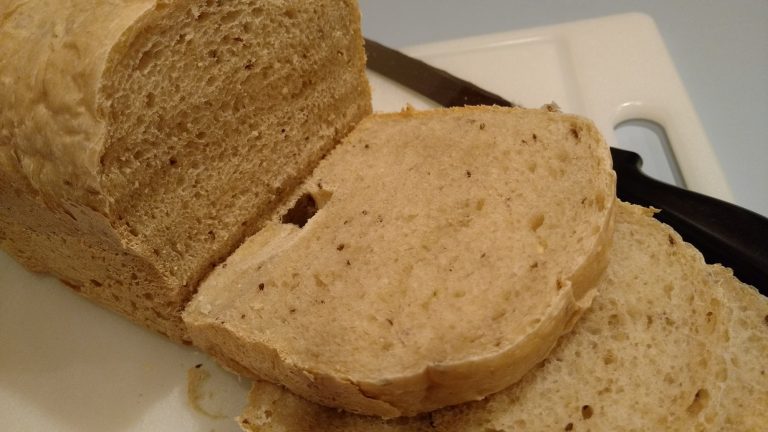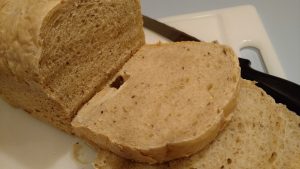 The bread mix has a dill and onion aroma. It's almost like sour cream onion potato chips. The bread smells that way when it's baking too. Wonderful!
Prepared Pantry Black Russian (Pumpernickel) Bread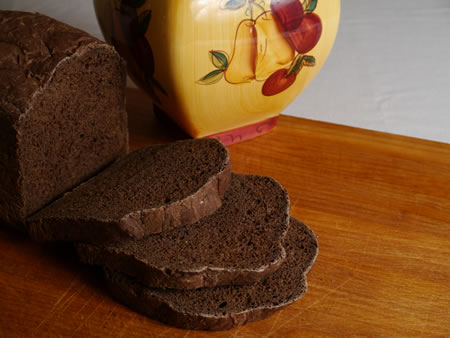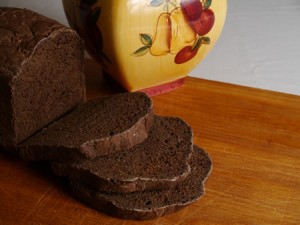 The bread smelled like a heavy, rye bread while baking. It also had a lovely rye aroma. However, the final product had a lovely cake-like texture.