This tasty white bread is good for people who want a little extra fiber in their diet, but don't enjoy wheat bread. The fiber comes from bran flakes cereal. But don't bother to crush the flakes before you add them to the bread pan. Let the bread machine take care of that for you.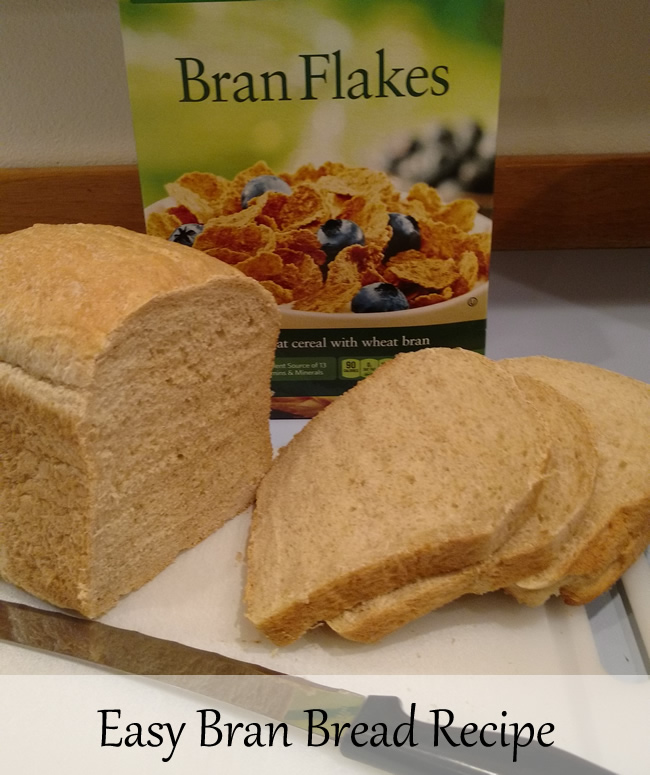 Easy Bran Bread Recipe – Two Pound Loaf
1 1/2 Cups Water
3 3/4 Cups Bread Flour
1 1/4 Cups Bran Flakes Cereal (don't crush the flakes)
2 1/2 Tbsp. Sugar
2 Tbsp. Powdered Milk
1 1/2 tsp. Salt
2 Tbsp. Olive Oil
2 tsp active dry yeast
Follow the instructions that came with your bread machine in terms of which ingredients to put in the bread machine first. (I use a Zojirushi Bread Machine.) Use the basic, white setting for this recipe.
Check on the dough after five or ten minutes of kneading. It should be a smooth, round ball.
I loved the look of this loaf of bread. It was perfectly shaped and perfectly brown.