Bread Mix Review – New York Dill Rye
I'm in love!  I recently tried Prepared Pantry's New York Dill Rye bread mix.  We went through this tasty loaf of bread in record time.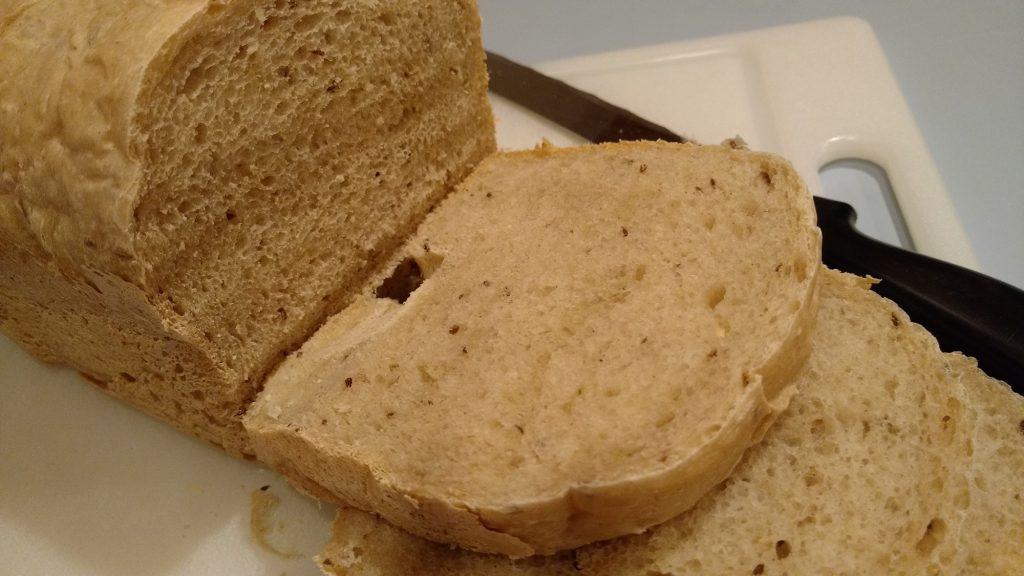 As the bread was baking I thought I detected the scent of sour cream and onion potato chips.  Crazy right?  Then I looked in the mix ingredients.  It contains onions as well as dill seeds.
The bread almost tasted like sourdough bread.  The dill was a nice addition and not overpowering.
The texture was chewy.  The Man of the House made meatloaf sandwiches with this bread and was very pleased with the result.
The instructions said to add water that was exactly eighty degrees. I use a Zojirushi bread machine and it has a preheat cycle.  So I just added room-temperature water.
I looked at the dough after a few minutes of kneading and did not see a smooth, round ball of dough.  I added a tablespoon of flour at that point.