Banana Raisin Bread Recipe for the Bread Machine
LAST UPDATED ON AUGUST 27, 2019
I had a few extra bananas that I wanted to use up. I saw this recipe and thought I'd give it a try. I'm glad I did! The bread is dense, soft and has a lovely banana flavor.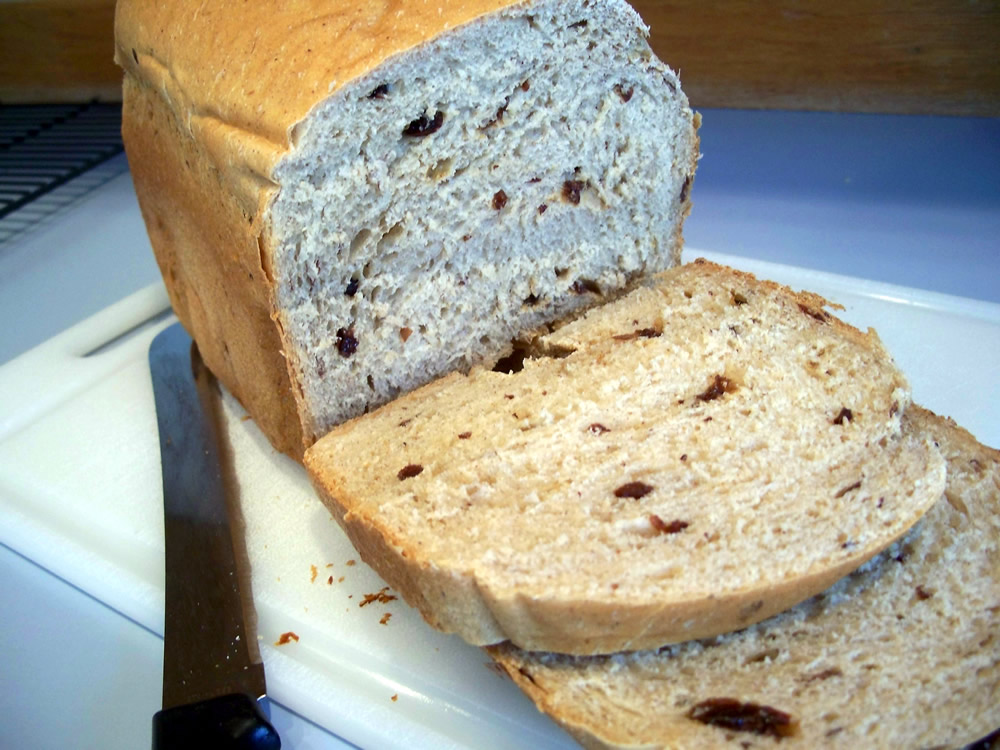 Banana Raisin Bread Recipe
3/4 cup milk
2/3 cup mashed, ripe banana
1/2 cup raisins
1 egg beaten
4 cups bread flour
2 Tablespoons olive oil
1/4 cup sugar
1 teaspoon cinnamon
1 teaspoon salt
1 1/4 teaspoons active dry yeast
This makes a two-pound loaf. Follow the instructions that came with your bread machine in terms of which ingredients to put in the bread machine first. With my machine (a Zojirushi BB-PAC20 Virtuoso), I add the liquid first. Typically, you'd add the raisins at the add beep. However, I've found that the raisins are distributed more evenly throughout the loaf if I add them at the beginning.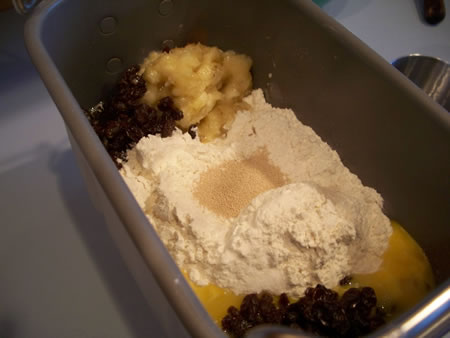 I used the basic bread setting and chose "medium" for the crust setting. Check on the dough after five or ten minutes of kneading.
This is especially important with this recipe because of the mashed bananas. Just pop the top of the bread machine and see how the dough is doing. It should be a smooth, round ball. I had to add two tablespoons of flour to the pan as the dough didn't look right when I checked.
Yep, I think I'll be making this one again.