Bread Mix Review – Bob's Red Mill 10 Grain Bread Mix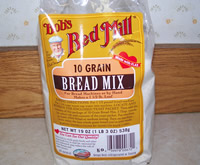 I love Bob's Red Mill products.  I buy their flour all the time.  So I was excited about trying their 10 grain bread mix.  I followed the directions and made the loaf in my two pound Zojirushi bread machine.
The bread looked great as it came out of the pan.  (see below) The taste was just okay though.  Maybe the problem is that I'm not a big connoisseur of wheat bread.  I was looking forward to a heavier and denser bread, but it was fairly light.  The flavor was nice.  Even the Man of the House, who does not like wheat bread, thought it was acceptable.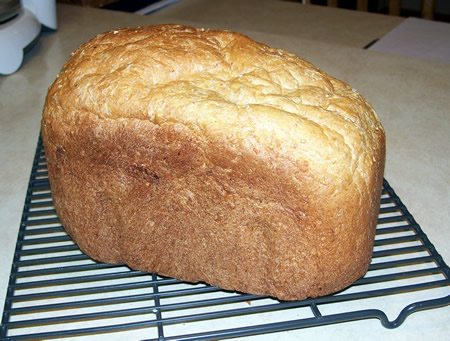 There was just one big problem.  The mix was for a one and a half pound machine and the loaf took up the entire pan on my two pound machine.  Unless you have a two-pound machine I'd stay away from this mix.   It might not fit in your machine.