Light Rye Bread in the Bread Machine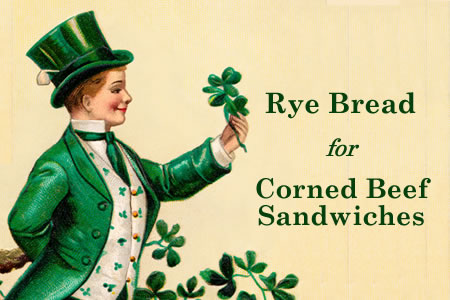 We're gearing up for our Saint Patrick's Day feast.  The cornerstone of that event will be, of course, corned beef and cabbage.  However the festivities will continue the next day with sandwiches made of the leftover corned beef.
This year we wanted to do something special with the sandwiches.  We're going to go for mock Reuben sandwiches made with light rye bread.  The problem was that I had never made rye bread.  It was time to do some research!
I found two recipes that looked good.  The first appears below.  Here's the second recipe.
Light Rye Bread
1 1/2 Cups water
2 Tablespoons olive oil
2 1/2 Cups white bread flour
1 1/2 Cups light rye flour
3 Tablespoons brown sugar
2 Tablespoons caraway seeds
1 Tablespoon plus 2 teaspoons gluten
2 teaspoon salt
1 Tablespoon active dry yeast
This makes a two pound loaf.  Follow the instructions that came with your bread machine in terms of which ingredients to put in the bread machine first.  With my Zojirushi I add the liquids first.