French Bread Recipe for the Bread Machine
I love this recipe.  It's really simple to make and then I use it for garlic bread as well as French bread pizza.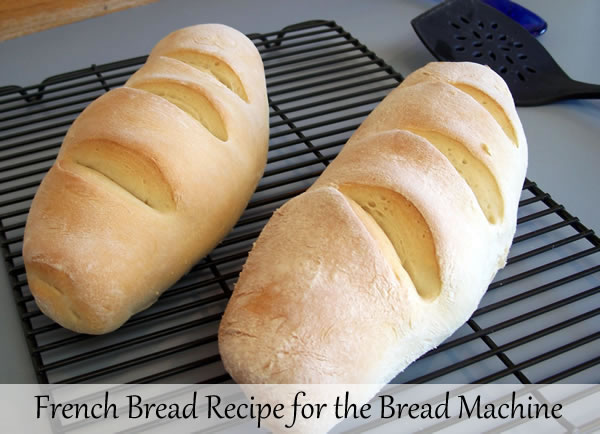 French Bread Recipe for the Bread Machine
1 cup water
2 teaspoons olive oil
1 ½ teaspoons sugar
1 ½ teaspoons salt
3 cups bread flour
1 teaspoon active dry yeast
This recipe is for a two pound machine. 
Note: If you'd like to use the quick cycle for this, substitute 1 ½ teaspoon fast rising (rapid rise) yeast for the active dry yeast.
Follow the instructions that came with your bread machine (I have a Zojirushi BB-PAC20 Virtuoso Breadmaker) in terms of which ingredients to put in the bread machine first.  You'll be using the dough setting.  Check on the dough after five or ten  minutes of kneading.   You should see a smooth, round ball.  If it's too dry add liquid a tablespoon at a time until it looks OK.  If it looks too wet, add flour a tablespoon at a time until it looks like it should.
When the dough is done put it on a lightly floured board and divide into two equal sections. Gently form each section of dough into a ball.  Then use a rolling pin to make an oval.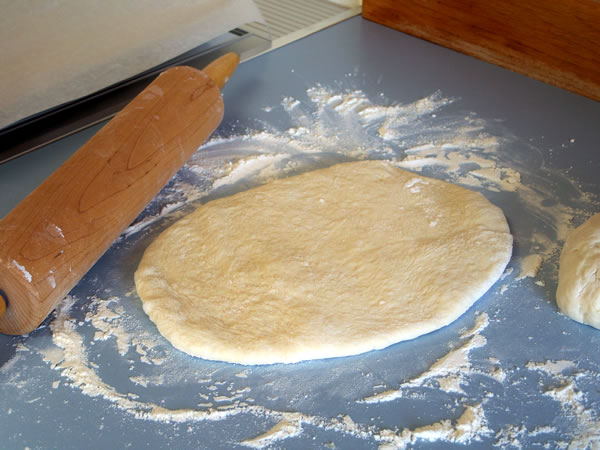 Fold the oval in half and pinch the edges closed.  Flatten the dough a little and then fold in half again. Pinch the edges closed.  Then turn the dough so that the seam is at the bottom.  Then do a little smoothing and shaping until the loaf looks the way you want it.
Put shaped loaves onto a baking sheet that has been lightly greased or covered in parchment paper.
French bread typically has slashes cut in it.  This is called "scoring". Usually that's done to the bread after it's done rising with a special tool called a lame.  However, I don't have a lame.  After a bunch of experimenting, I've taken to scoring the bread with a bread knife after I've shaped the dough and before the rise.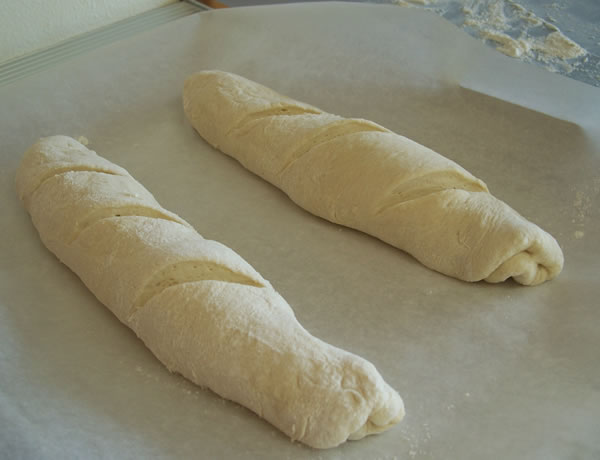 Cover the loaves with a clean, light-weight kitchen towel and let the dough rise for half an hour.
Bake for 11 to 15 minutes in a 425 degree oven. The bread should be a golden brown.
Update 6/12/2018: baking time decreased slightly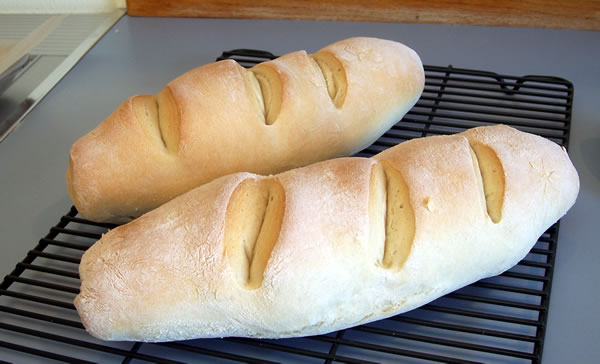 Have you tried this recipe?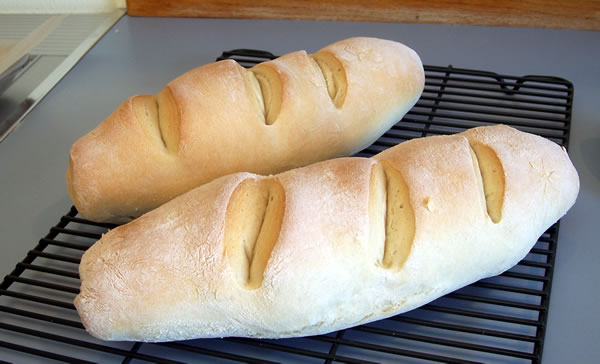 Recipe Name
French Bread Recipe for the Bread Machine
Author Name
Published On
Average Rating
Based on 3 Review(s)