French Bread Recipe for the Bread Machine
See the updated version of this recipe here
We love this bread for sandwiches and garlic bread.  We think it tastes better than French bread purchased at the store.  And you know, it's not that hard to make.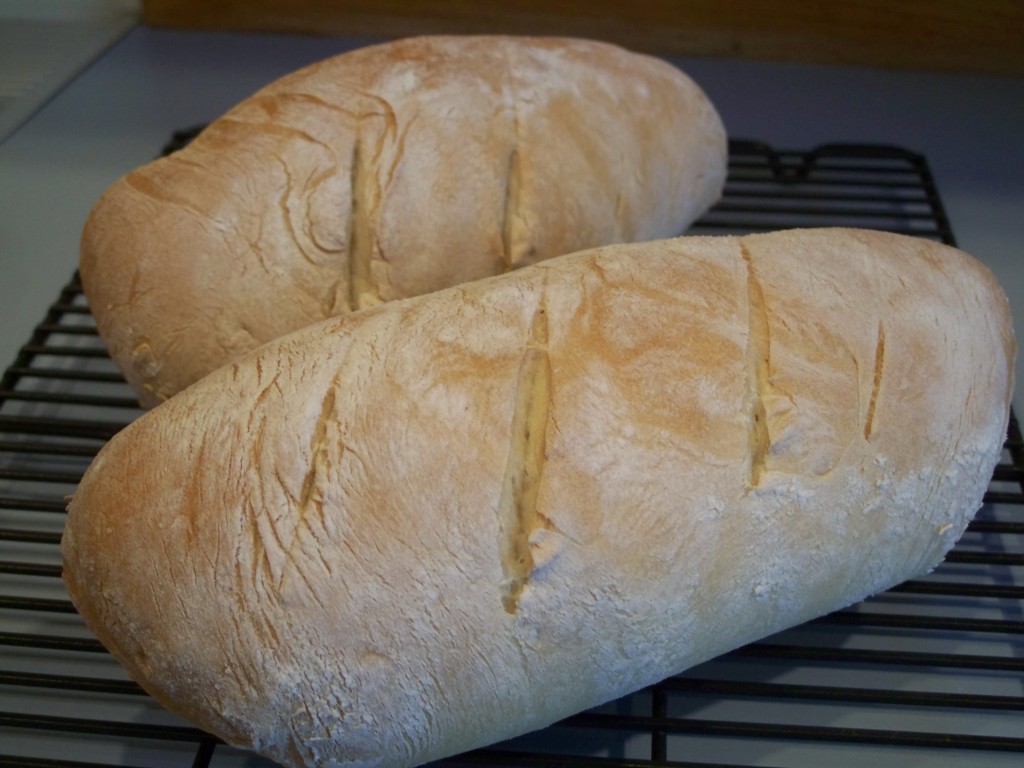 French Bread Recipe for the Bread Machine
1 cup lukewarm water
2 teaspoons olive oil
1-1/2 teaspoons sugar
1-1/2 teaspoons salt
3 cups bread flour
1 teaspoon yeast
Follow the instructions that came with your bread machine (I have a Zojirushi BB-PAC20 Virtuoso Breadmaker) in terms of which ingredients to put in the bread machine first.  You'll be using the dough setting.  Check on the dough after five or ten  minutes of kneading to see how things look.  You should see a smooth, round ball.  If it's too dry add liquid a tablespoon at a time until it looks OK.  If it looks too wet, add flour a tablespoon at a time until it looks like it should.
When the dough is done put it on a lightly floured board and divide into two equal sections. (If you'd like you can make one big loaf, but I like having two, smaller loaves.)  Gently roll each section of dough into a ball.  Then flatten into an oval.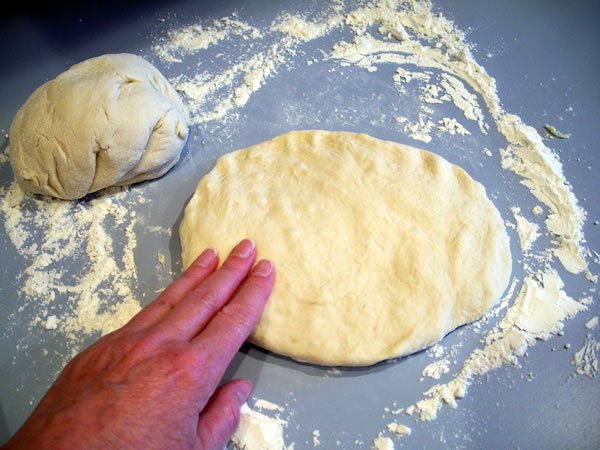 Fold the oval in half and pinch the edges closed.  Flatten the dough a little and then fold in half again.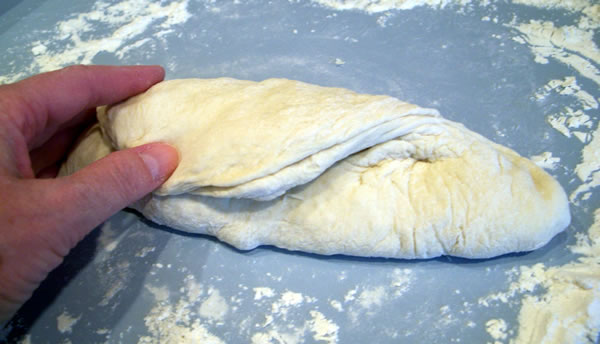 Pinch the edges closed.  Then turn the dough so that the seam is at the bottom.  Then do a little smoothing and shaping until the loaf looks the way you want it.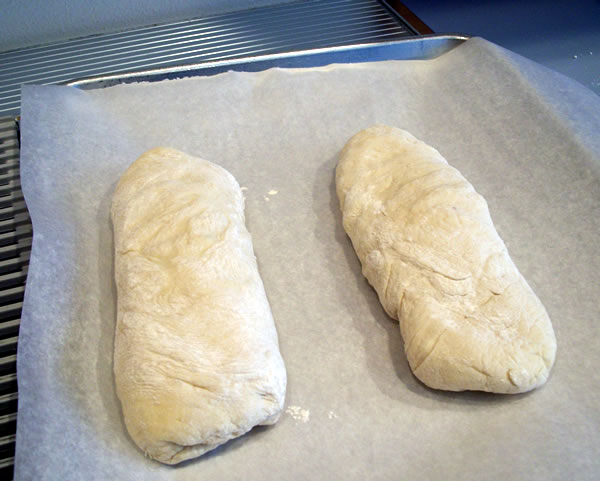 Put shaped loaves onto a baking sheet that has been lightly greased or covered in parchment paper. Cover the loaves with a clean, light-weight kitchen towel and let the dough rise for half an hour.
Use a sharp knife to cut diagonal slashes in the top of the bread.  The slashes should be about 2 inches apart and 1/2 inches deep.  (I don't think I made mine deep enough, so I'm going to work on that next time.)
Bake for 20 minutes in a 425 degree oven. The bread should be a golden brown.  If it needs to cook a little longer, reduce the heat to 350 degrees and bake a few more minutes.