What Bread Machine Should You Buy?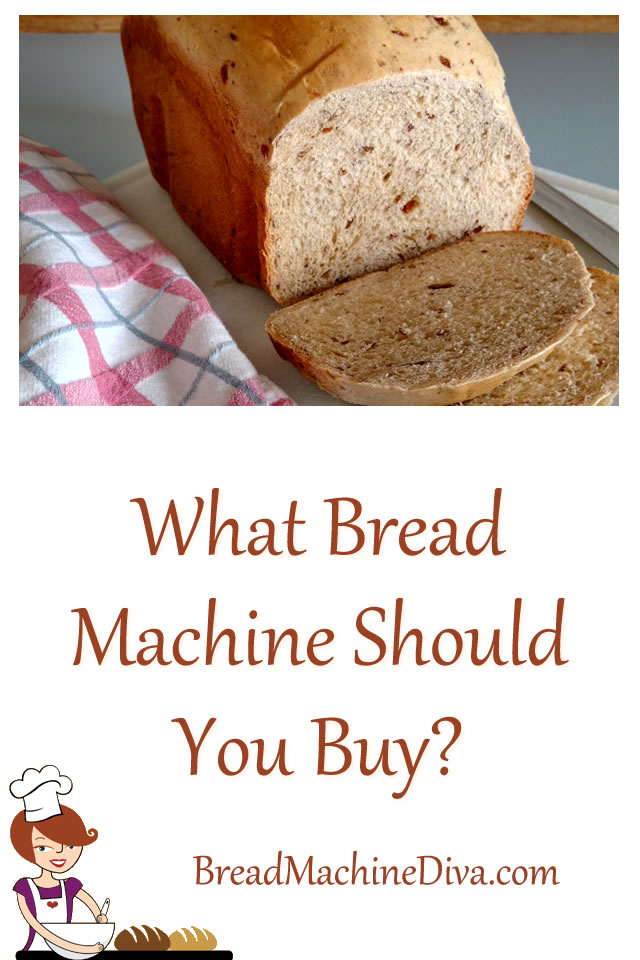 Wondering what bread machine to buy or give as a gift?
Regular readers of my blog know that I'm a big fan of Zojirushi bread machines. My first bread machine was a two-pound Zo. I was happy with it and have bought Zojirushi machines ever since.
The short version of the story is that Zojirushi bread machines are well built and make great bread. All of the bread recipes on this blog were tested with Zojirushi bread machines.
Here's the longer version of why I recommend the Zojirushi breadmaker. I make all the bread, hamburger buns, dinner rolls, pepperoni rolls and hotdog buns for our household. Once in a while, I'll run out of time and I'll need to pick up a bread product from the grocery store. That happens about twice a year. Other than that, I make everything with the help of my Zo.
That means that I use my bread machine two to three times every week. In my experience, Zojirushi bread machines will last four to six years under those conditions.
I do need to buy new paddles every few years. Paddles and other parts are available on Amazon or from Zojirushi.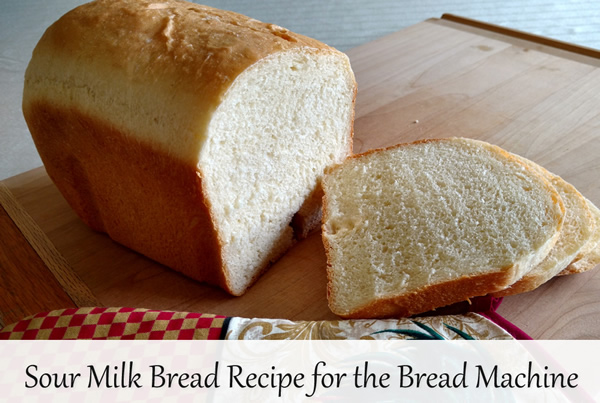 Let's talk about the quality of the bread. You can look through this website to see the sort of bread this machine is turning out. The bread recipe that I make most frequently is sour milk bread. It turns out great every time.
Sometimes people tell me that they use their machines to make the dough, but they bake the bread in the oven. This is often because people want their bread to be traditionally shaped. Two-pound Zojirushi machines have a horizontal loaf pan so your bread comes out of the machine looking like a "regular" loaf of bread.
The two-pound loaves will yield about 15 slices of bread per loaf. I slice and freeze any bread that we don't eat within about 24 hours.
What Bread Machine Do I Recommend?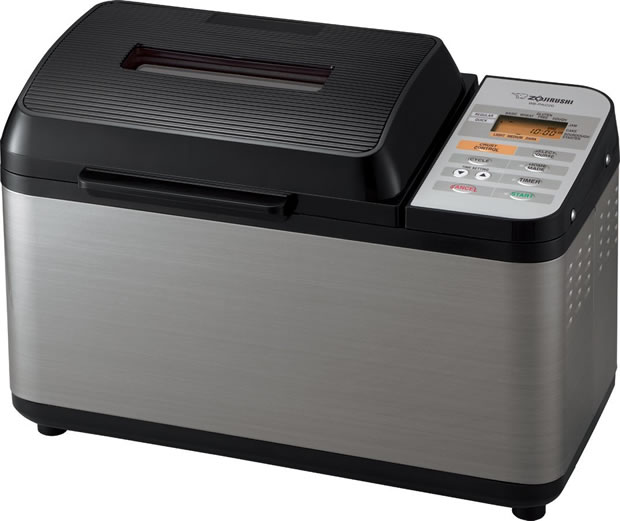 I have the BB-PAC20 Home Bakery Virtuoso. I bought it in 2013 and it's still going strong. In 2020 it'll take the prize for the longest lasting bread machine that I've ever owned.
The machine has a gluten-free setting. I don't make gluten-free bread, but I did test out this feature with a mix from King Arthur Flour. The gluten-free setting made a difference.
Also Good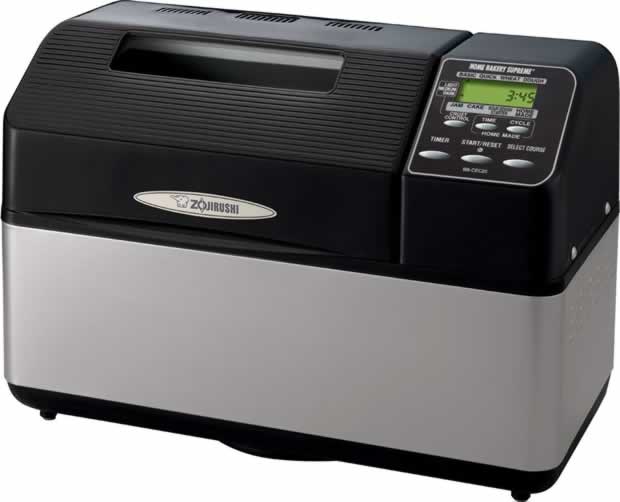 The BB-CEC20 Home Bakery Supreme would also be a good choice. The biggest difference between this machine and mine is that the BB-CEC20 does not have a gluten-free setting.
If my current machine, the BB-PAC20, quits working I'll either get the same model or this BB-CEC20.
Not My Favorite
Another model of breadmaker offered by Zojirushi is the BB-PDC20 Virtuoso Plus machine.
It has a bunch of settings that seem gimmicky to me. Do you really need salt-free, sugar-free and multigrain bread settings? I've looked at the instruction manual and the big difference in those bread types are in the recipes. I don't think they need their own bread settings.
Another knock against this machine is that Zojirushi removed the quick dough selection to make room for the settings that I think aren't needed. I use the quick dough setting once or twice a month. For me, it's not a good trade-off.
I'm sure this machine is well built and will make good bread. However, I wouldn't buy it.
Want Something Smaller?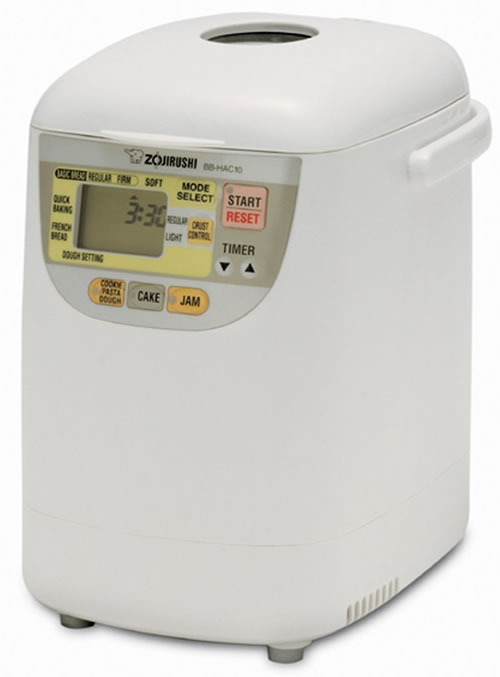 If you want a smaller machine you might try Zojirushi's one-pound machine, the BB-HAC10.
It even has a cookie/pasta dough setting. Intriguing!