Kitchen Table Talk – October 2016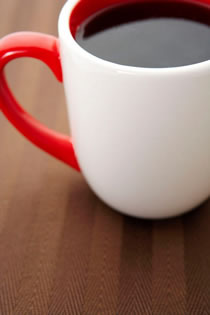 One of the things I enjoy most about publishing this blog is hearing from you. I get great questions, tips and comments. I'd like to share what we're talking about around the kitchen table . . .
Chad really enjoyed the Pepper Jack Cheese Bread Recipe.  "I cut this recipe in half, used the bread machine to knead the bread, then pulled it out and shaped it like a French roll, let it rise on a pan and cooked it in the oven at 350 degrees for 20 minutes. It was absolutely perfect."
Some people have commented that they like the Hamburger Bun Recipe because it doesn't contain soy.  Gabriel writes, "These are great. What I do is split the dough in equal portions. Then, using a kitchen scale, cut each portion in 5ths. Each 5th creates a good size bun. I do 5 hamburger buns and 5 hotdogs buns. These work great because my son cannot have any soy product. He LOVES them!"
Karen wrote in about a sweeter version of the Cornbread Recipe for Bread Machines.  "I have it just the way I want it now. I used 2 teaspoons vanilla, 2 extra tablespoons of oil, and added an extra tablespoon of sugar. I like sweet cornbread (Yankee Bread). It turned out perfectly sweet and very moist."
Maura wrote about a lower sugar version of the Sour Milk Bread Recipe. "I halved the sugar and it still has enough sweetness for kids. It came out so soft, yet easy to slice. I made to 2-lb loaf in order to have some a couple of days later for french toast, but they ate it all. Great use for the milk!"
Paula shared how she uses the dough cycle for the Honey Bread Recipe and then bakes the bread in the oven.  "Wonderful recipe! It turned out great every time I've made it! I do the dough cycle on my Zojirushi bread machine, cut the dough in half, form the dough to fit 1lb. pans, let rise in warm place about 45 min., bake in oven 350 for 25 minutes. They turn out great!!!"
Have you tried one of the recipes on the site?  I'd love to hear how it turned out and so would everyone else.  Go to the recipe that you used and leave a comment.