Bread Flour in Bulk – Morbread Flour
I make all the bread, hamburger buns, hot dog buns and dinner rolls for our household with my bread machine.  The machine makes it easy, but we really go through flour!  How much? We buy flour in 50 pounds bags and those last two to three months.
In the past we got our flour from Costco, but about a year ago they stopped carrying it. To be honest, I was in a bit of a panic at first as it's hard to find a place to buy flour in bulk. Luckily we found a substitution that's been working great.
Now we go to Cash&Carry and buy Morbread Flour. The fifty pound bag costs about $17. So the price is right and the bread is great.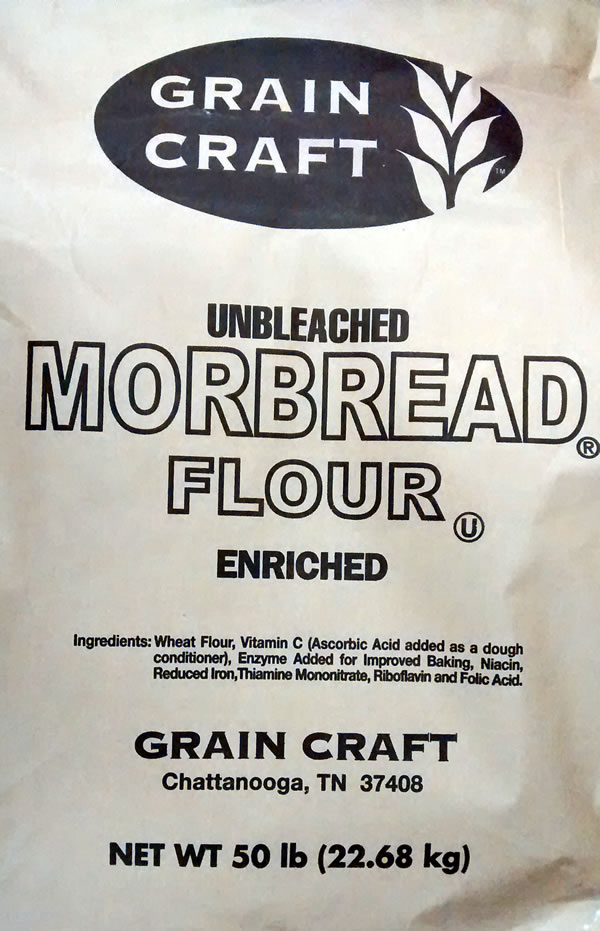 Costco also stopped carrying sliced pepperoni so we pick that up at Cash&Carry too. We package it up into smaller bags and freeze them. Then we take them out as needed to make pepperoni pizza and pepperoni rolls.