Kitchen Table Talk – February 2015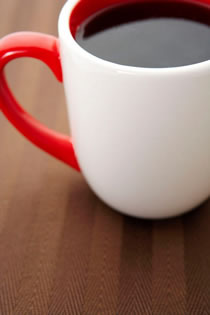 One of the things I enjoy most about publishing this blog is hearing from you. I get great questions, tips and comments. I'd like to share what we're talking about around the kitchen table . . .
Crippin13 wrote to say that she really liked the pepperoni roll recipe. She made a few of them with kielbasa instead of pepperoni and that turned out great.
Karl wrote to say that he recommends this Blackened Chicken Alfredo Pizza recipe, but substituting my pizza crust for the one in the recipe.  "I used this recipe here for the crust because I think it's the tastiest and it makes enough for both my pans, but this recipe for the pizza is really good, a little time consuming but worth it, I have enough sauce leftover to make another one today, I recommend trying it"
Toni wrote in with a diet-friendly version of the bread machine pound cake recipe.  "I used fat free milk, half sugar and half Splenda and it turned out great. I also substituted the butter with Smart Blend."
Also, Richard shared his advice for folks from Australia who want to try the pound cake recipe. "For the Aussies finding this recipe, it worked perfectly using Aussie standard measuring cups/spoons and following the recipe exactly as listed except we used 2 teaspoons of vanilla and plain flour. We have two bread machines, the Sunbeam Quantum we used for this has a cake setting which we left unchanged, 1kg setting and medium crust, the other machine (Breville) makes better bread and has jam settings… for our machines we put all the wet ingredients in first then the dry. Both the wife and I loved how the cake turned out."
The Hawaiian Bread Recipe is a popular one and Gypsy wrote in with some tips.  "A little ginger added to this recipe is fabulous with the pineapple flavour. Also more pineapple works great too."