Bread Mix Review – Prepared Pantry Sour Cream Onion
I recently tried another mix from Prepared Pantry.  This time it was the Sour Cream Onion bread.  The Man of the House and I loved this one!  It's really, really good!  In fact, it was so good that I totally forgot to take a photo of the bread.  But here's a photo of the mix itself.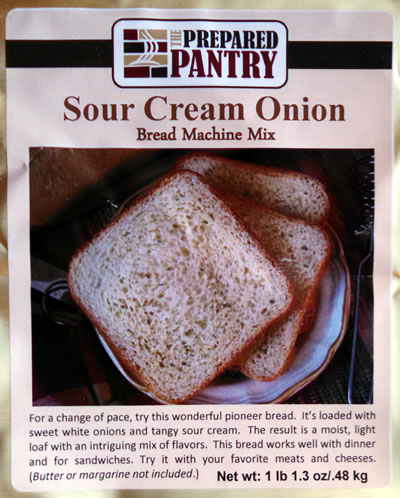 The instructions on the mix said to add melted butter.  Because of the Zojirushi's
 preheat cycle I didn't do that.  I just cubed the butter and put it in the corners of the pan.
The bread is simply fabulous!  The crust was flaky and the bread had a great texture.   But the flavor is the best part of the bread.  I literally closed my eyes and savored the taste.  Hats off to the folks at Prepared Pantry for this mix.
We made fabulous sandwiches with this bread.  It would also be very good toasted with cream cheese.