Zojirushi Bread Machine Tip – The Add Beep
The other day I was looking up a cycle time in the manual that came with my Virtuoso breadmaker when I noticed something for the first time.  Do you see it?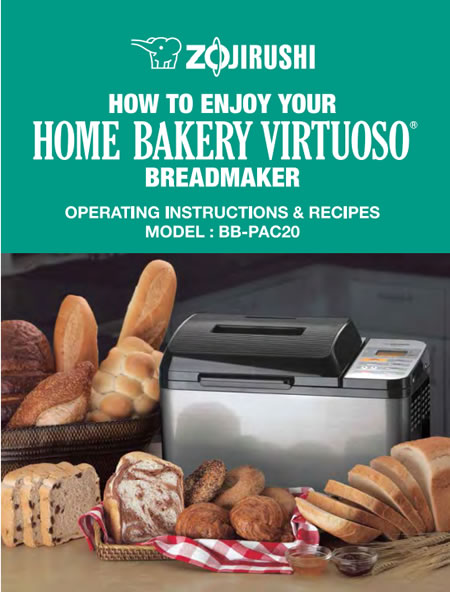 How about now?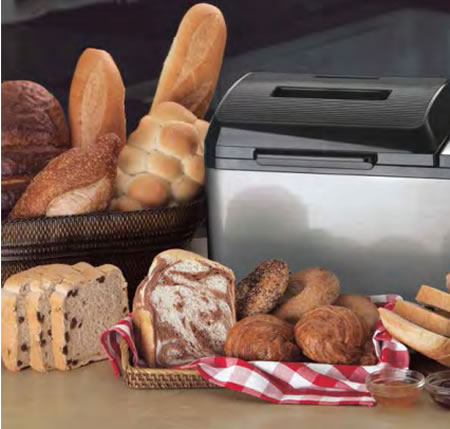 OK, here's what I spotted . . .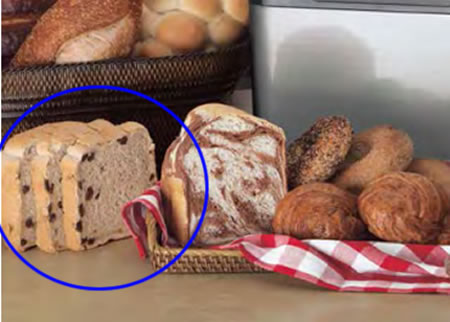 Do you see how all the raisins are at the edge of the bread?  That's what happens when you add the raisins at the add beep.  When a recipe calls for raisins or other dried fruit to be added, I put them in at the beginning to avoid this problem.
Check out the difference between the above photos and this picture of my eggnog bread.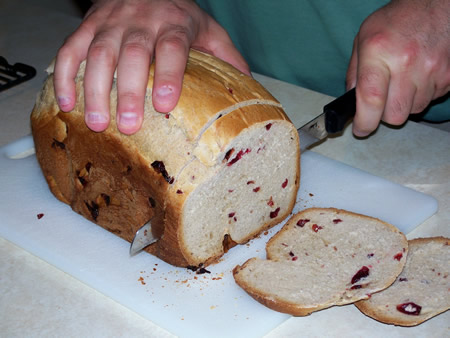 P.S. If you've misplaced your Zojirushi bread machine manual you can download one here.