Eggnog Bread Recipe and Five Links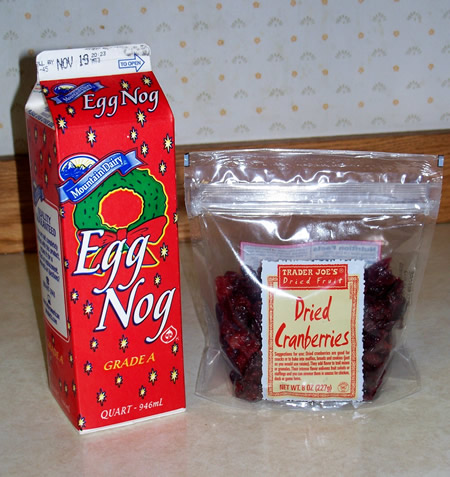 One of the things I look forward to at this time of year is eggnog bread.  It's a seasonal treat that's easy to make and is really yummy.  If you haven't tried this recipe yet, I think you owe it to yourself to give it a go.
In other matters, over the last few weeks I've spotted some interesting items on the Internet that I thought I'd share.
Give your oven a tune-up – I seemed cursed with bad ovens.  The last three homes I've lived in all needed oven replacements.  The Man of the House and I were gearing up to getting a new oven to go with our new home when I came across this article. We're going to try a few of these things before we make the investment in yet another oven.
Eight Slow Cooker Recipes – I'm a regular reader of The Simple Dollar blog.  Most of the posts are about healthy spending habits and ways to save money. One good way to save money is related to cooking.  Home cooked meals generally cost less than take-out food.  But with everyone's busy schedules, that can be easier said than done. That's why slow cooker recipes are so handy.  You set these up in the morning and at night you're good to go.
10 Recipes from Megan McArdle – Megan McArdle's online bio states that she writes about economics, business and public policy.  My version of her bio would say that Megan McArdle's common-sense way of looking at subjects enables her to write about complex topics in a way that's interesting and understandable. She also cooks. In this article she offers up some of her tried and true favorites.
Essential Thanksgiving – Are you in charge of making Thanksgiving dinner this year? If so, you may like this 2013 article from the New York Times on the subject. They cover it all from turkey to potatoes.
Advent Calendars by Jacquie Lawson – Do you find yourself wishing for a peaceful, fun holiday that doesn't involve a huge to-do list and a lot of work?  Give yourself a little break with this advent calendar. A few minutes in the world of Jacquie Lawson has me humming Christmas carols and in a great mood.