Bread Mix Review – Hodgson Mill European Cheese & Herb Bread Mix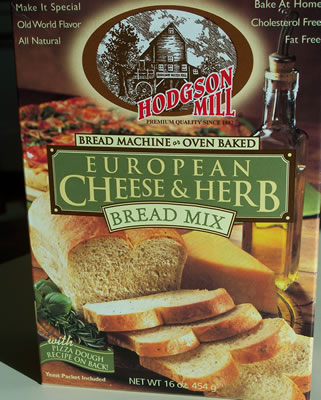 I spotted this Cheese & Herb bread mix in my local IGA grocery store.  I'm glad I did.  It's a winner!
When I opened the package I noticed a lovely smell, like cheese and herb potato chips.  My mouth was already watering and I hadn't even made the bread yet.  I was also happy to note that the yeast packet was not inside the same package as the flour.  (I really dislike hunting for the yeast.)
I was a little confused about what setting to use.  The mix comes with fast-rise yeast.  I debated between the regular and the quick setting.  I ended up going with the regular basic setting along with the medium crust selection on my Zojirushi bread machine.
The result looked good and was very, very tasty.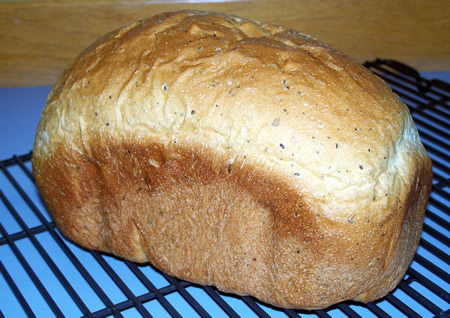 The bread has a wonderful flavor.  It's a medium weight sort of bread that's good for hearty sandwiches.  It's also heavenly toasted and spread with cream cheese.
As I looked at the box I saw that they stated the mix could be used to make pizza dough.  Yum! We'll be sure to give that a try.