Who says you have to make hamburgers with your hamburger buns.  Give tuna burgers a try!  I consider them a comfort food.
Tuna Burger Recipe
1 – 7 oz can of tuna, drained
¼ Cup minced onion
¼  Cup mayonnaise
½ Cup grated cheddar cheese
1 Cup celery – chopped
salt and pepper to taste
6 hamburger buns
Combine all ingredients except buns to make filling.  Split the rolls and add filling.  Wrap each "burger" in foil.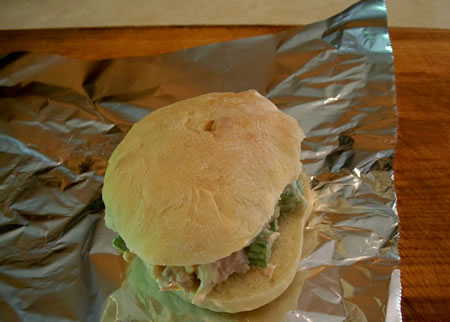 Bake at 350 degrees for 20 minutes.