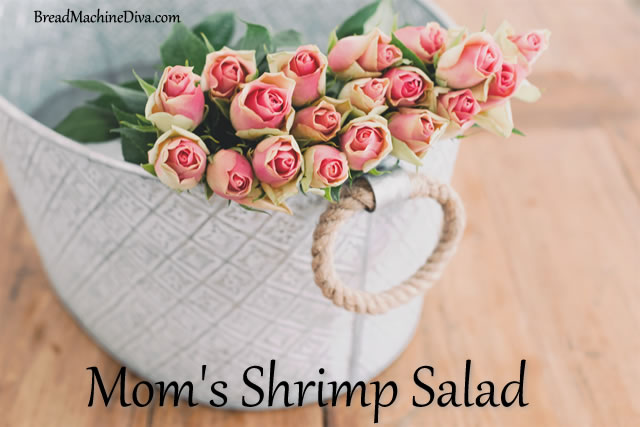 This is one of my favorite salads. As I was growing up, Mom would make this for gatherings with the extended family.
Mom's Shrimp Salad
1 pound frozen precooked shrimp – thawed and cut in half
1 – 1/2 cups seashell pasta – cooked and drained
1 cup grated cheddar cheese
1/2 cup chopped celery
1/4 cup chopped green pepper
2 Tablespoons minced onion
1/2 cup mayo
1/2 cup sour cream
3 Tablespoons vinegar
3/4 teaspoon salt
dash of hot pepper sauce
Mix the last 5 ingredients together to form a salad dressing. Put everything else in a salad bowl. Then pour the dressing into the bowl and mix well.
Make this salad the night before you serve it so that the flavors can blend. Stir one more before serving.